Lyft driver attacked by passengers in Frisco says company denied his claim for medical benefits
FRISCO, Texas - A North Texas rideshare driver is recovering after picking up a man and woman he thought were legitimate customers.
Instead, police said the two stabbed him, beat him, and stole his car.
Francis Watson began driving for the rideshare app Lyft roughly two months ago.
On January 13, just after midnight, police said his passengers, 20-year-olds Brannon Iverson Scott and Tahylea McRoberts, were getting dropped off at a Frisco apartment complex.
"I'm actually terrified again talking about it because it's terrible and will stay with me for the rest of my life," Watson recalled. "I was cut right here beneath my throat, right here, that's the first place I was attacked."
Watson said McRoberts reached into the front seat with a knife and began stabbing him, while Scott went around to Watson's door and punched him repeatedly.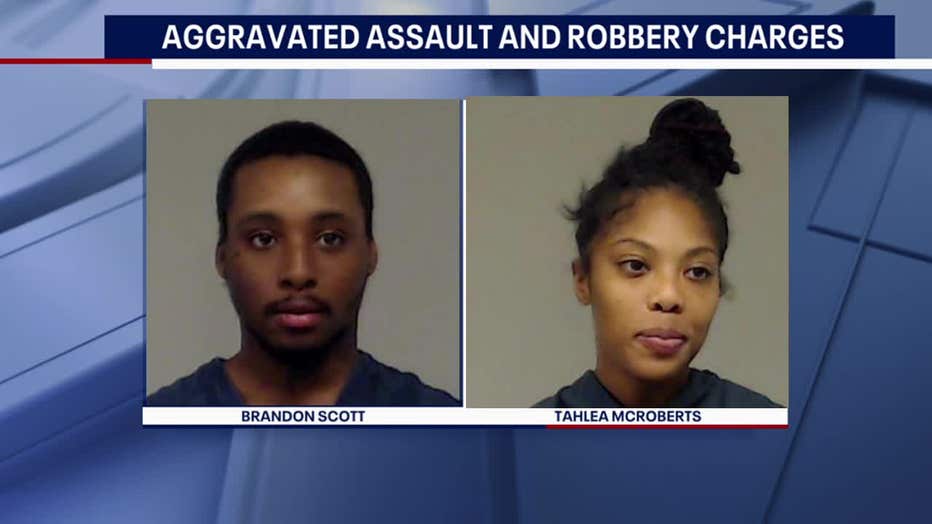 Watson, who suffered multiple stab wounds, managed to fight his way out of the car and ran.
Scott and McRoberts drove off in his vehicle, which they later crashed in a pursuit with police. 
Watson spent several days hospitalized for his injuries. 
Lyft has issued a statement regarding the incident:
"The behavior described is unacceptable and has no place on the Lyft platform. We have permanently removed the rider from the Lyft community and have reached out to the driver to offer our support and stand ready to work with law enforcement with their investigation."
READ MORE: Frisco police searching for suspects in bizarre jewelry thefts
Watson and his attorney, Will Clark, said the company's statement is misleading, pointing out that Lyft on Friday denied his claim seeking medical benefits. Lyft did not address his benefits in its statement.
"As of today, we got news that they are declining to extend the voluntary medical benefits coverage. So as of today, they are not even offering to take care of the medical bills that are a direct result of the person they put inside Mr. Watson's car," Clark said.
Frisco police are continuing to investigate, while the two suspects face charges including robbery, aggravated assault with a deadly weapon, and evading arrest.
"I was in shock, like, this is actually happening to me. Honestly, up until now, I'm actually still livid," Watson said.
Watson feels the rideshare company should support him by taking care of his medical bills, and since it has now denied his claim, he's prepared to take legal action against Lyft.