Line forms as students seek last-minute school immunizations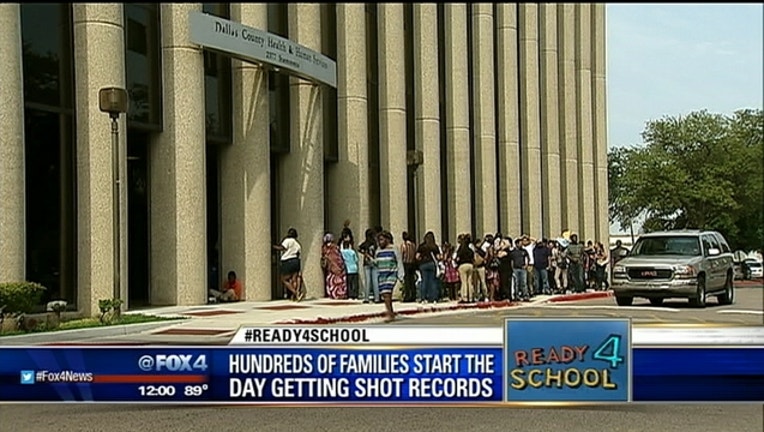 article
The first day of school was delayed for some children in North Texas without the required immunizations.
Students in the Dallas Independent School District who could not provide up to date shot records were not allowed in class.
Instead, many started their morning at the Dallas County health department. A long line formed outside the door as parents and their children waited for shots or the proper documentation.
One mother who recently moved to Texas said she was unaware of the requirements for her daughter.
"First day of school they said she was behind on shots. She didn't meet the Texas requirements. Everybody referred me here," said Jamiee Jones.
Terra Garnder said she made sure her children had their shots, but lost the records during a recent move.
Some parents expressed their frustration, but the district said the proof is required.