Lawsuit claims jailers killed Arlington inmate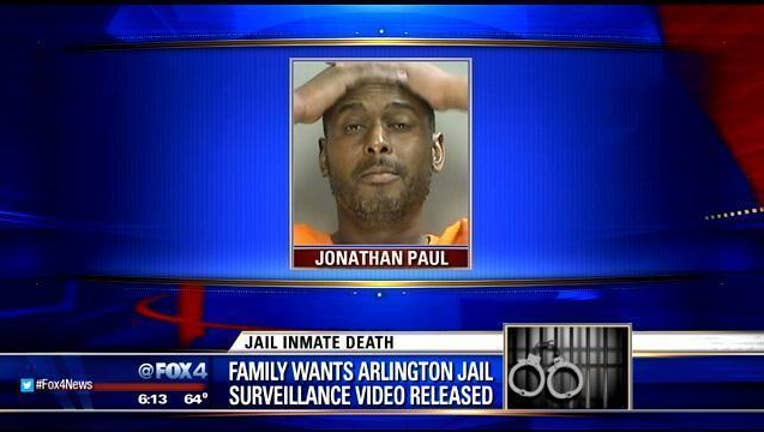 The family of a man who died in the Arlington city jail is suing for his wrongful death.
Jonathan Paul, 42, died after being taken into custody for multiple outstanding misdemeanor warrants.
Police said he was found unresponsive in an isolation cell on March 10. He died in the hospital three days later.
The lawsuit claims an officer used excessive force on Paul and caused his death. Also, it claims the city failed to keep him safe as a detainee and denied him his right to due process of the law.
It says he was transferred to an isolation cell because he was causing a disturbance. At some point during or after the transfer, an unidentified officer physically restrained him by putting him a choke hold.
Officers then denied him life-saving medical care even though it was apparent that he couldn't breathe, the lawsuit says.
Paul's family is suing the city of Arlington, Arlington Police Chief Will Johnson and the unknown correctional officer.
They are seeking money for his funeral expenses, loss of wages, attorney fees and pain and suffering.
A group called the Next Generation Action Network has requested that the city of Arlington release surveillance video of the incident.
Police said it would not be released until both administrative and criminal investigations were complete.