Lake Grapevine crests, water expected to go down slowly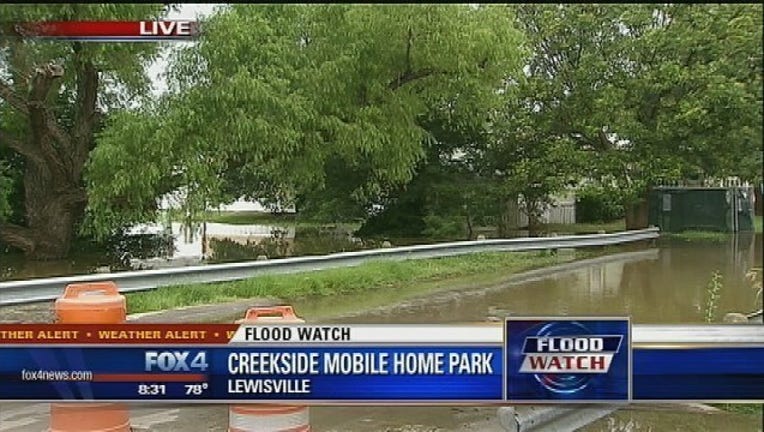 Lake Grapevine crested Saturday morning. The lake is at 563 feet, which is the height the Army Corps of Engineers predicted it would top out at, said Jim Friesinger with the Army Corps of Engineers.
The lake should stay at that level for most of the day, then slowly start to go down, Friesinger said.
It may take several hours for the people along Denton Creek to see a drop in the water level, he said.
Several homes on the western and southern parts of Creekside Mobile Home Park have been in the flood path of Denton Creek. A mandatory evacuation was issued Friday night at the Creekside Mobile Home Park in Lewisville due to flooding concerns.