Kaufman couple arrested for buying alcohol for teen prom goers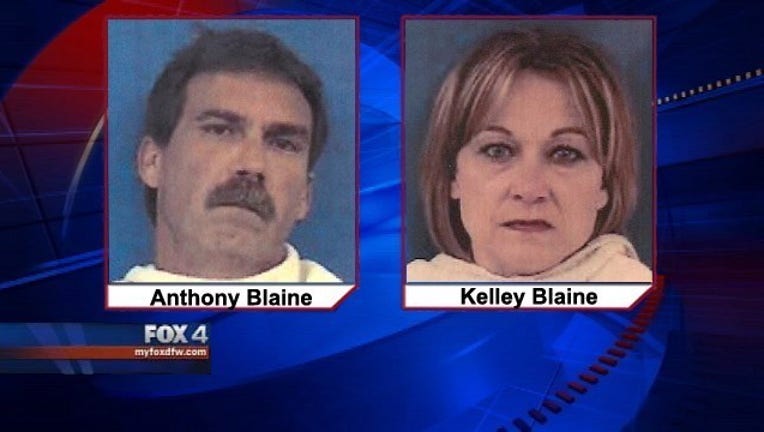 article
A Kaufman County couple faces 18 counts of purchasing/furnishing alcohol to minors before a high school prom in March.
Anthony Lynn Blaine, 46, and Kelley Blaine, 44, turned themselves in to authorities after a warrant for their arrest was issued.
The couple allegedly bought and placed alcohol into a limousine that was rented for the Kaufman High School prom.
The Kaufman HS students involved, 15 in total, were suspended for their actions and are currently spending 45 days at an alternative school. Seniors who have good behavior would be allowed to participate in commencement exercises in May, a Kaufman ISD spokeswoman said.
The other three were believed to be minors who attended other schools.
Each charge, a Class A misdemeanor, has a maximum of one year in jail.
.
FOX 4 is on YouTube -- http://bit.ly/fox4subscribe