Judge to set trial date for Sherin Mathew's father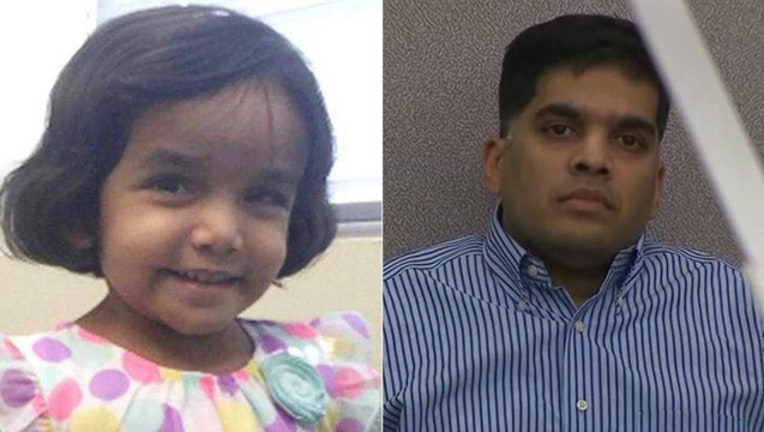 DALLAS - The man charged with murder for the death of his 3-year-old adopted daughter was scheduled to appear in court to set the timeline for his trial. However, the judge said there would be no movement in the case on Friday.
Wesley Mathews is accused of killing Sherin in October of 2017. The little girl's body was found in a culvert near her family's Richardson home.
Her parents originally claimed she had gone missing. They later admitted to leaving her home alone while they went out to eat on the night of her death.
Wesley now claims Sherin died after choking on milk. He admitted to putting her body in the culvert.
Wesley and his wife, Sini, appeared in court together earlier this week. His murder trial is set for May. Her trial for charges of child endangerment is set for April.
Wesley's lawyers want them tried together. Sini's attorneys are demanding separate trials.