Injured Fort Worth officer helps raise money for fallen Dallas officers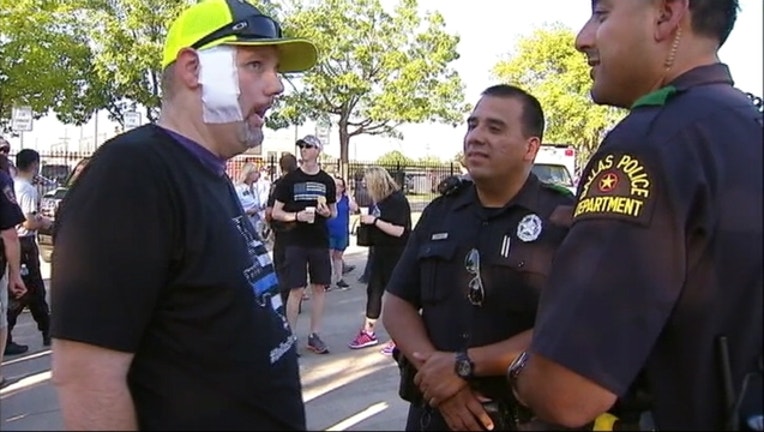 article
FORT WORTH, Texas - Recovering Fort Worth Police Officer Matthew Pearce helped raise money for the Dallas officers killed and injured during the ambush attack.
The Burleson Police Department held a 'Back the Blue' fundraiser at Fort Worth Electric on Thursday afternoon.
About 1,500 Back the Blue shirts were up for sale at $10 apiece. Organizers said all of the money from the t-shirt sales and donations were going straight to the families of the affected officers.
Officer Pearce had not made many public appearances since he was hospitalized four months ago. He said he wanted to pay forward the same encouragement his own family received.
"I saw the outpouring of support for me, and I'm one person," the injured officer said. "I'm not surprised at all. When one brother goes down, we all feel it. We're all a family. I don't care if it's up in the northeast, the northwest. It doesn't matter where it is. We're all a family. When one bleeds, we all bleed."
Pearce was shot five times while chasing a fugitive in March. He plans to put his uniform back on when he is finished recovering.