Hutchins police warn about fake utility surveyors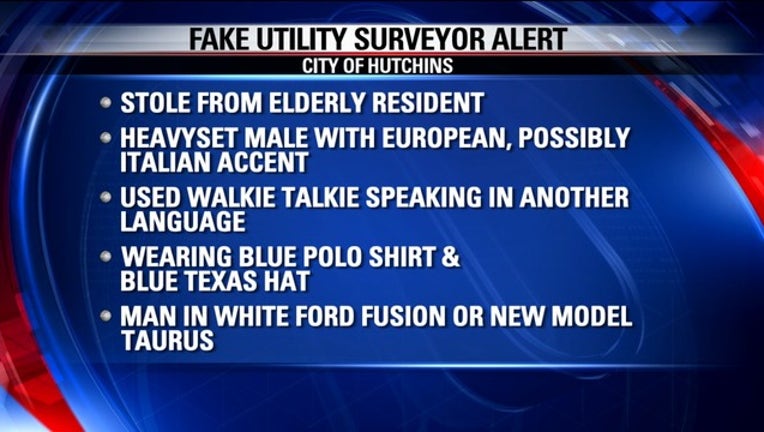 HUTCHINS, Texas - Police in the southeast Dallas County city of Hutchins are warning residents about thieves who are posing as utility workers.
A man reportedly knocked on the door of a home and asked the elderly homeowner to come outside to talk about property lines. Another person then went inside the house and stole jewelry and coins.
The fake surveyor had an Italian or European accident and spoke on a walkie-talkie in another language to his accomplice, police said.
He was described as a heavyset man who was wearing a blue polo shirt and blue hat. He was driving a white Ford Fusion or Taurus.
Anyone with information is asked to call the Hutchins Police Department.