How eligible North Texans can apply for FEMA disaster assistance
North Texans impacted by winter weather can now start applying for federal disaster assistance.
Click here for more information on signing up for federal disaster assistance or call 800-621-3362
After President Joe Biden signed a major disaster declaration for many Texas counties, the Federal Emergency Management Agency (FEMA) assistance process was opened for eligible residents.
RELATED: President Biden signs major disaster declaration for Texas following winter weather
FEMA will coordinate all disaster relief efforts and provide assistance to those impacted by the winter weather, and the state is also working on getting support from the U.S. Department of Agriculture and Small Business Administration.
The federal disaster assistance is open to many North Texans, including those in Collin, Dallas, Denton, Ellis, Johnson, Kaufman, Rockwall, and Tarrant counties.
Some help is on the way, specifically with longer term needs.
The major disaster declaration will allow people to seek disaster assistance in 77 counties, including the Metroplex and most of North Texas.
Governor Greg Abbott is pushing for even more counties to be included for federal help.
FEMA said more counties could be added later.
"A lot of times, a disaster will start out with a handful of counties or a few counties," FEMA spokesperson Earl Armstrong said. "And we're working constantly with our state partners and the state, and FEMA are looking at the damages and if it's warranted some counties may be added on later on."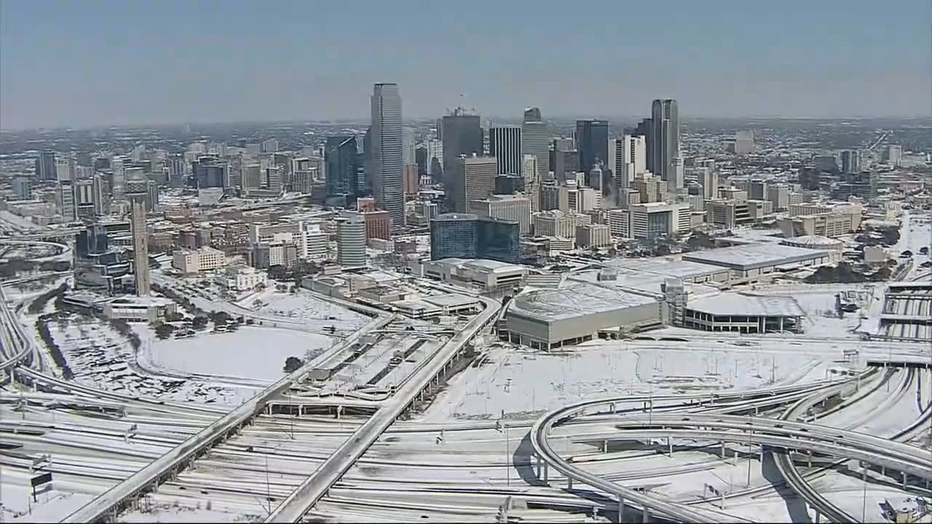 State officials noted Saturday that the damage is widespread.
Broken pipes have wreaked havoc.
In counties that are eligible, people can now apply to FEMA for help.
"We can't fix your pipes for you, if they burst, but keep your receipts, we might be able to reimburse," Armstrong said. "If people move out, they may be eligible for renter assistance, things like that."
An applicant must have first sought help from their insurance first.
Officials said people should hear from FEMA in a few days.
In recent years, disaster grants have averaged between $3,000 and $5,000.
"Once someone has applied for assistance, we'll reach out to them and work with them from there, and check out their damages and those sorts of thing," Armstrong explained.
FEMA isn't the only agency that's able to help under the declaration.
The Small Business Administration is providing low interest loans for businesses affected, as well as homeowners and renters.