Hometown Hero: Gary Sturgill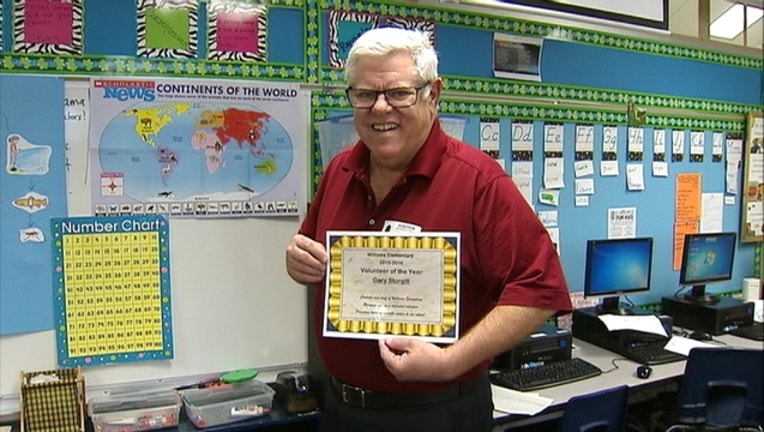 Gary Sturgill is an U. S. Air Force veteran who retired as a Major. He also worked for the federal government for more than 40 years.
For two years he was the campus technology assistant at M.D. Williams Elementary School in Garland. He's a computer expert. Mr. Sturgill retired after two years ago and came back as a volunteer.
At least once a week he teaches computer skills to 2nd graders. He says the 7 and 8-year-olds can now build power point presentations and prepare Word Documents -- vital skills they'll need in school and in the world of work.
Williams Elementary School named Gary Sturgill as its 2016 Volunteer of the Year for the way he gives back to the leaders of tomorrow. He urges parents to volunteer in their child's school even if it's only for 30 minutes a week. He says it will mean the world to their child, other children and the life of the school.