Hit-and-run suspect arrested after hitting vehicle, pedestrian, police horse in Dallas
DALLAS - Dallas police arrested the driver of a pick-up truck accused of a hit-and-run in which police said he struck a pedestrian, a vehicle, and clipped a Dallas police horse early Sunday morning.
The crash happened just before 1:30 a.m., when police said the driver started driving erratically at a high rate of speed in the 2600 block of Elm Street.
According to police, the driver rammed into another vehicle, struck a pedestrian, then struck a police horse. Several officers also needed to jump out of the way to avoid being hit.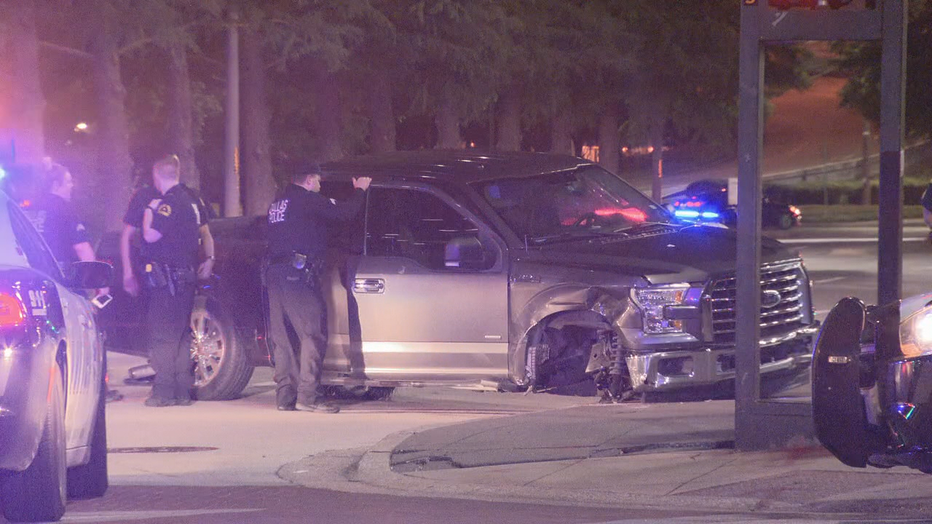 It was a packed night in Deep Ellum and witnesses said they didn't even have time to react. 
Terrifying video of a truck barreling down the street showed people scattering for safety.
"What I would like to see more is people aware of their surroundings and recognize that we are out here to have fun, but we have to be conscious that everyone is trying to get home safely at night," said Shukri Abdul-Walee, who works in Deep Ellum.
The two people in the other vehicle and the police horse were not injured, while the pedestrian was taken to a local hospital in critical condition.
The driver continued driving and was later taken into custody in the 1400 block of Ross Avenue after wheel came off the truck. A female passenger was also taken into custody, but police said she is only considered a witness.
The suspect has been identified as 25-year-old Adonis Hartfield. He has been charged with intoxication assault with a vehicle-serious bodily injury, accident involving serious bodily injury, accident investigation/damage to vehicle, possession of marijuana, and a traffic violation.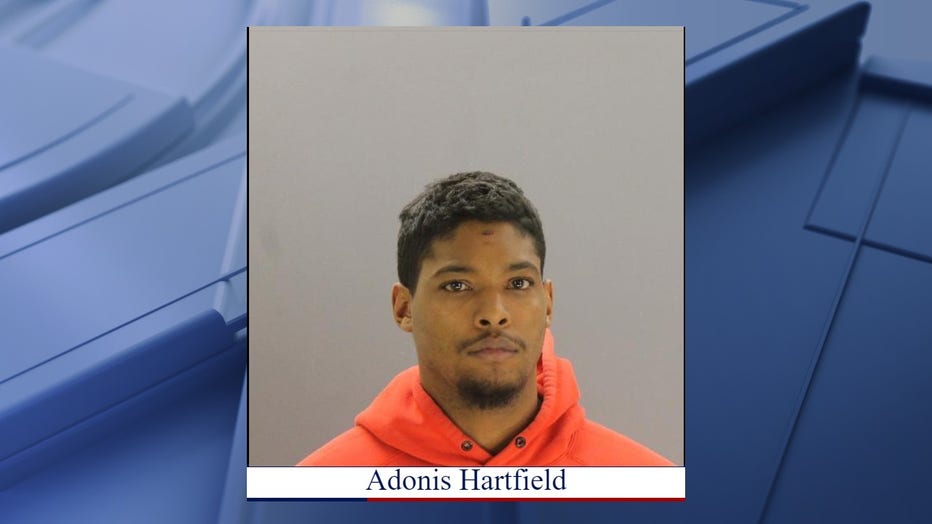 Paul Trausch's Louie Louie's Piano Bar sits just steps away from where the hit-and-run took place. 
He says he immediately made sure his doors were secure.
"The erratic driving happens all the time," he said. "It's actually pretty scary, especially because we have glass widows for the entire front.