Highland Park calls new bike share ordinance a success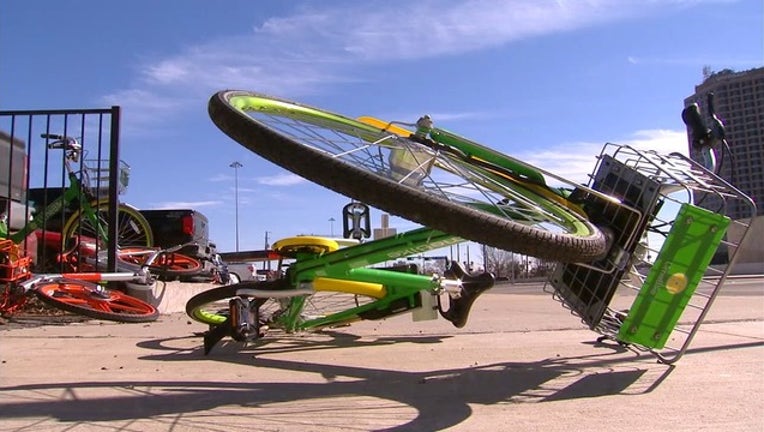 HIGHLAND PARK, Texas - One upscale suburb of Dallas calls its anti-bike share law a success.
Highland Park's new ordinance allows city workers to confiscate bicycles that are left on public property overnight. Bike sharing companies must then pay to get them back.
Currently, those companies own the city $800 for bikes that were recently confiscated.
"I'm really encouraged about the response we're getting from the bike sharing companies. Their response is responsible. We're not really having problems," said Highland Park Mayor Joel Williams.
The city has spent $4,500 collecting bikes over the last nine months.
Those that are not claimed within 15 days will be sold at auction.