Gunmen open fire in Tel Aviv, 3 dead, several wounded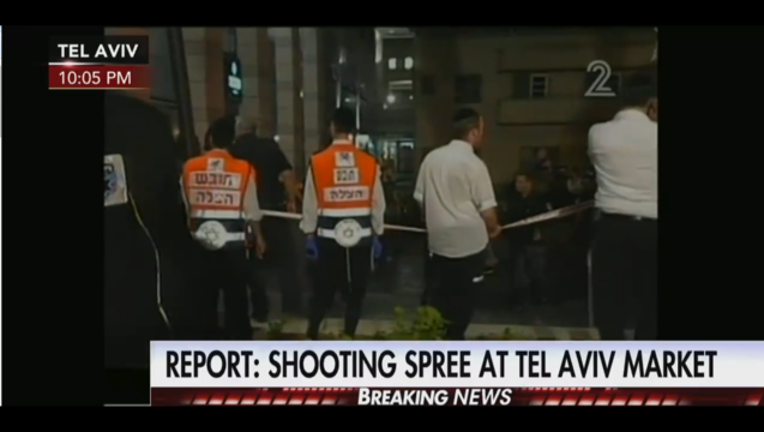 JERUSALEM (AP) — Two gunmen opened fire in central Tel Aviv Wednesday night, killing three people and wounding at least five others, Israel police said.
Spokeswoman Luba Samri said there were reports of shooting in two locations close to the popular open-air Sharona market.
Another spokeswoman, Meirav Lapidot, said initial reports show there were "at least two terrorists." She says both were "neutralized," which can mean either killed or detained. Samri said one of the attackers is being treated in a hospital.
Meital Sassi told Channel 10 TV she was out with her family celebrating her son's birthday when she heard shots and "immediately understood it was a terror attack."
"We ran like lighting with the baby and the stroller.... I yelled at people who didn't understand what was happening to run," she said.
Israel has been struggling to cope with eight months of Palestinian attacks that have killed 28 Israelis and two Americans. About 200 Palestinians have been killed during that time, most identified as attackers by Israel.