Group wants more funding for public schools, less emphasis on charters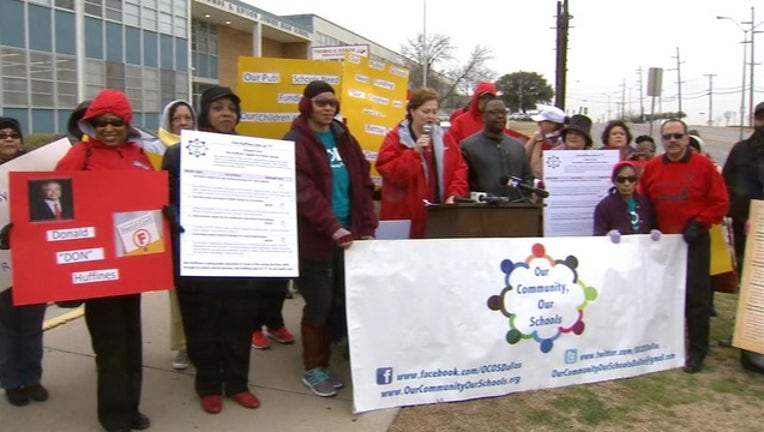 Parents upset that their children's school is closing joined with Democrat political activists to call for more money for their school.
The group says Republicans who want charter schools and vouchers are hurting schools like Edison Middle School in the Dallas ISD.
Edison Middle School is one of several Dallas ISD schools that have failed to make a passing grade on the state's accountability tests for at least four straight years. Parents say they are not getting the money and resources they need.
Parents and the teachers' union teamed up with several Democrat political groups are giving failing report cards to Education Secretary Betsy DeVos, who is now one year into her tenure.
Another report card is going to Senator Don Huffines, who serves on the State Education Committee and, like DeVos, champions school choice.
The group showed up unannounced to the senator's Dallas office on Monday. Huffines was not there.
"Those funds that would normally come to our public schools in our neighborhoods are being drained to give to charter schools, part of the tax dollars that should be coming to our public schools," said Rena Honea with Alliance AFT.
The group is concerned about current restructuring within DISD and a push for more charter schools as a result of a new state law that helps foster partnerships between districts and charter school operators.
A statement from Senator Huffines reads in part, "I won't be intimidated by groups that despise me because of the principles and ideas that I stand for, like empowering students and parents with school choice."