Grand Prairie IKEA suspect was a convicted felon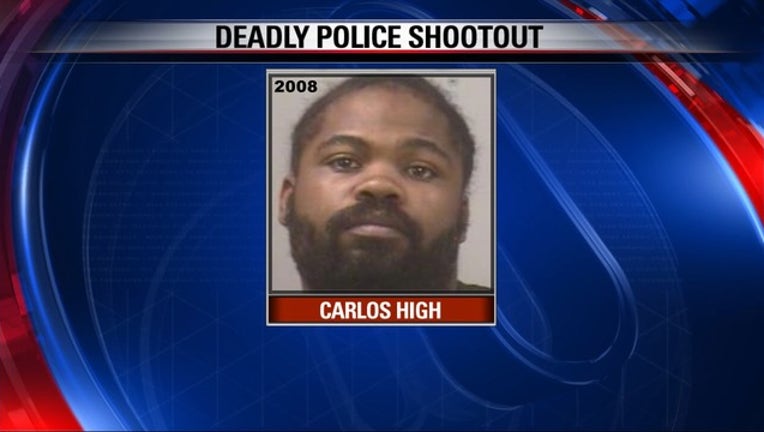 GRAND PRAIRIE, Texas - The man killed in a shootout with Grand Prairie police at IKEA was a convicted felon.
Police said officers were called about a man slumped over in a black Cadillac outside the store around 1:30 p.m. Monday.
As the responding officers approached the vehicle, 37-year-old Carlos High pulled out a rifle. Police said the officers tried to use non-lethal force to get him to surrender but he ignored warnings and continued pointing the rifle at them.
They eventually fired at him and killed him.
Despite initial witness reports, police haven't been able to find evidence that High fired his weapon. They are still waiting for tests to determine if he had gunshot residue on his hands.
High did have a criminal history. He served time for theft, drug possession and gun crimes.