Gov. Abbott orders a second special session in an effort to pass GOP voting bill
AUSTIN, Texas - Texas Gov. Greg Abbott ordered a third attempt at passing a GOP voting bill on Thursday, calling another special legislative session to begin this weekend as Democrats who left the state weeks ago in protest still remain in Washington.
The announcement was expected and comes as more than 50 Democrats -- who scrambled to fly out of Texas on July 12 -- were on the cusp of running out the clock on the current special session and torpedoing the sweeping voting package for a second time since May. 
"I will continue to call special session after special session," Abbott said. 
He ordered the new 30-day special session to begin Saturday and made a new elections package one of 17 items he instructed the GOP-Legislature to consider, which includes other items sought by conservative activists, including new border security measures and rules over how race is taught in public school. 
It also includes allocating $10 billion in COVID-19 aid and providing funding for schools to allow online learning again as we enter a new COVID surge. 
The question now -- will enough Democrats return for these items to pass.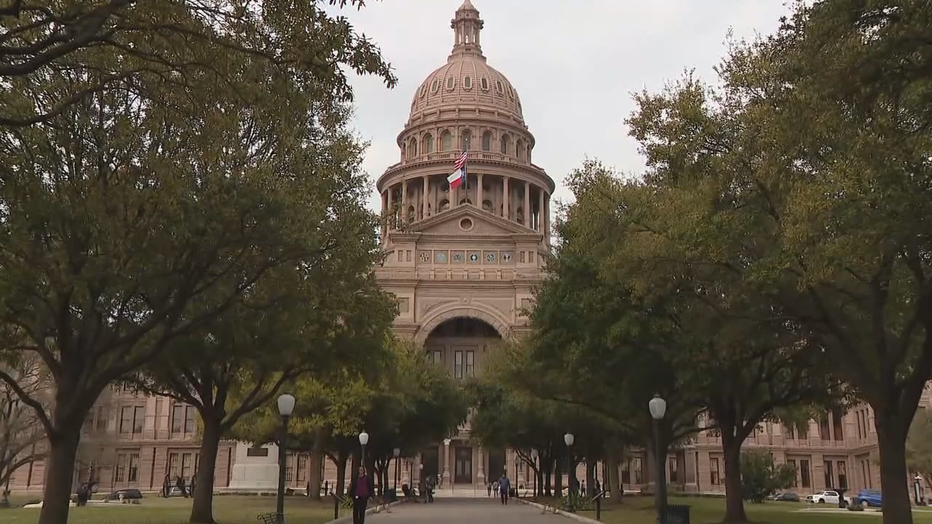 "I think we'll have that number, maybe not Saturday," said Rep. Jim Murphy (R-Houston), Chair, Republican House Caucus.
Murphy says school funding and helping with hospital staffing shortages is a priority. 
"Parents, for various reasons, may don't want to send their kids to in-person education. But schools want to be covered for the cost because you can't do it for free. This gives us the opportunity to pay schools for doing that and allow those families to have some element of choice in education," Murphy said.
While online learning appears to be a timely, bipartisan issue, Democrats say there is still a lot of 'red meat' on Abbott's agenda that they do not agree with. 
"We also call on the governor to use the same authority that he used for $250 million launch of a border wall that nobody wants and that is ineffective. We're asking to use that same power to provide funding for public schools," said Rep. Rafael Anchia (D-Dallas).
Many do not expect enough Democrats to be present Saturday when the new session starts. 
"I don't think there's going to be a quorum on Monday," Anchia said.
The cross-country exodus marked the second time that Democratic lawmakers staged a walkout on the voting overhaul, which they say would make it harder for young people, people of color and people with disabilities to vote. But like the first effort in May, there remains no clear path for Democrats to permanently block the voting measures, or a list of other contentious GOP-backed proposals up for debate.
Abbott, who is up for reelection in 2022, made the decision to begin a new session immediately, as Democrats in Washington had been weighing their next steps. They left Texas under the threat of arrest for breaking quorum in the state House of Representatives and have not committed to when -- or whether -- they planned to return home.
"A vast majority, enough to break quorum, have committed to each other to not be in the Capitol when the second called session happens," Democratic state Rep. Eddie Rodriguez said Wednesday. 
In choosing to hunker down in Washington, Texas Democrats sought to put pressure on President Joe Biden and Congress to pass new federal voting rights legislation that would blunt the impact of the GOP bill back home. A group of key Democratic senators, including West Virginia's Joe Manchin, met Wednesday in Senate Majority Leader Chuck Schumer's office to discuss a compromise on voting legislation.
The group has been working for weeks with their counterparts in the U.S. House to develop a narrower approach. But even with a retooled bill, they would still face the same challenge as before: a filibuster by Senate Republicans, who overwhelmingly oppose the measure. Overcoming that hurdle would require changes to Senate procedural rules, which many moderate Democrats oppose -- denying the party the votes to change the rule. 
RELATED STORIES:
Texas House Democrats leave state in effort to block passage of GOP voting bill
Abbott threatens to arrest Democratic lawmakers who fled the state to block GOP voting bills
Texas Democratic lawmakers remain in DC to block GOP voting bills
Donations pour in for Texas Democrats breaking quorum to kill GOP voting bills
Texas Republicans say Democratic quorum break could hurt public safety
Lt. Gov. Dan Patrick asks for change to Texas Legislature quorum rules