Girl fatally shoots boy at Dallas apartment complex after retrieving gun, police say
DALLAS - Dallas police said a girl fatally shot a boy after getting a gun and firing a shot at another girl she was fighting Sunday afternoon.
The shooting happened just after 2 p.m., at an apartment complex in the 3300 block of Southern Oaks Boulevard.
The initial investigation found that there was a fight between two girls, and one of the girls went and got a gun.
Police said she fired a shot at the girl she was fighting, but the shot hit a boy who was a bystander in the parking lot.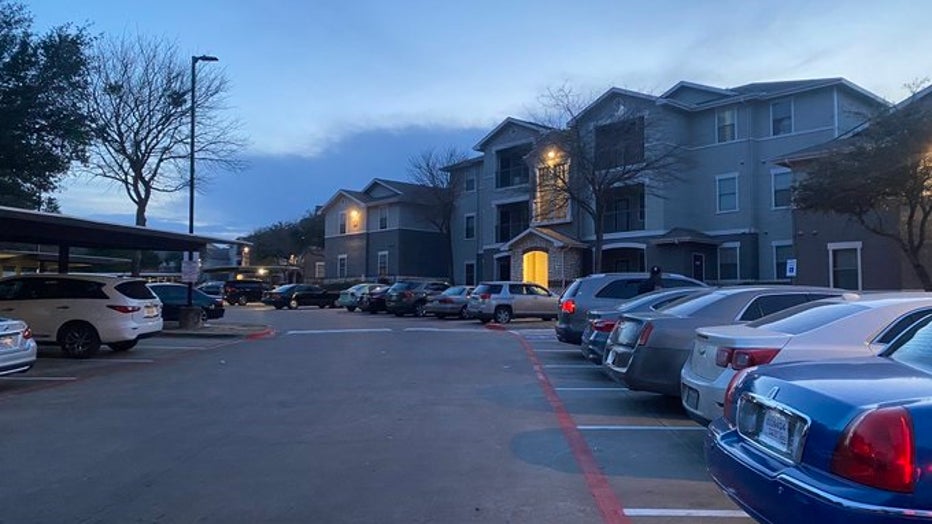 The boy was taken to a hospital, where he died from his injuries.
READ MORE: Shooting in Dallas leaves one person dead, two others in serious condition
The girl who fired the shot reportedly ran from the area, but was later caught at another apartment complex.
She was taken into custody. Police have not yet released the ages of those involved.
It's unclear who the gun belonged to or where the girl got the gun from.
Several people who live in the apartment complex said children as young as 11 witnessed the fatal shooting, and that friends of the young boy rushed to try to stop the bleeding before paramedics arrived.
The apartment complex where this shooting happened does have hired security, but the security officer told FOX 4 his shift started at 4 p.m., which was after the shooting happened.
No further details have been released at this time.