From slushman to giant snowman, North Texans show off their snowy creations
PLANO, Texas - People across North Texas took the time to have some fun in Tuesday's snowy and slushy weather.
Plano's Emergency Management share a picture of a tiny snowman on Twitter.
"Get excited Plano! Looks like we can *finally* build our first snowman of the season! Or should we say "slush" man?" the department said.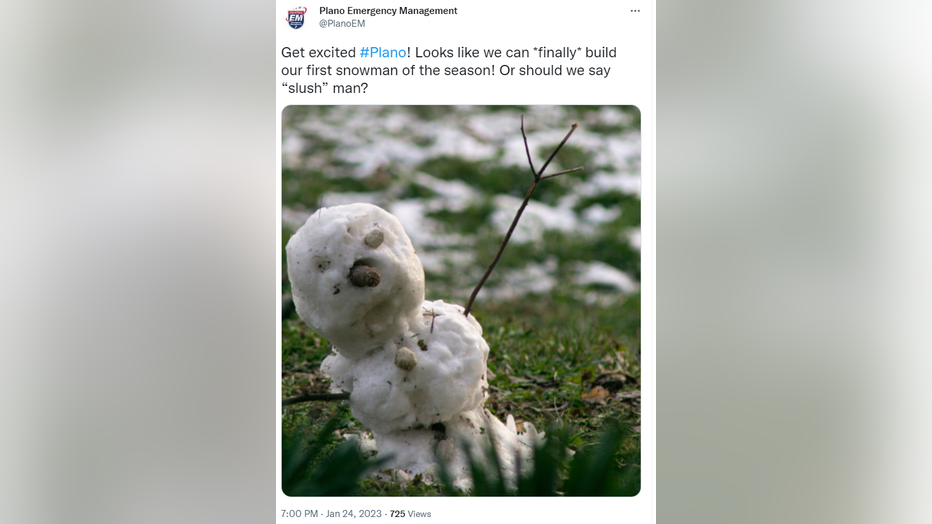 Plano Slushman (Plano Emergency Management)
He was a cute but sad-looking little guy and likely didn't survive very long.
RELATED: Dallas-Fort Worth road conditions fine for most after snowy night
Meanwhile, in the Wise County city of Decatur, a family of FOX 4 viewers made a snowman that's the real deal.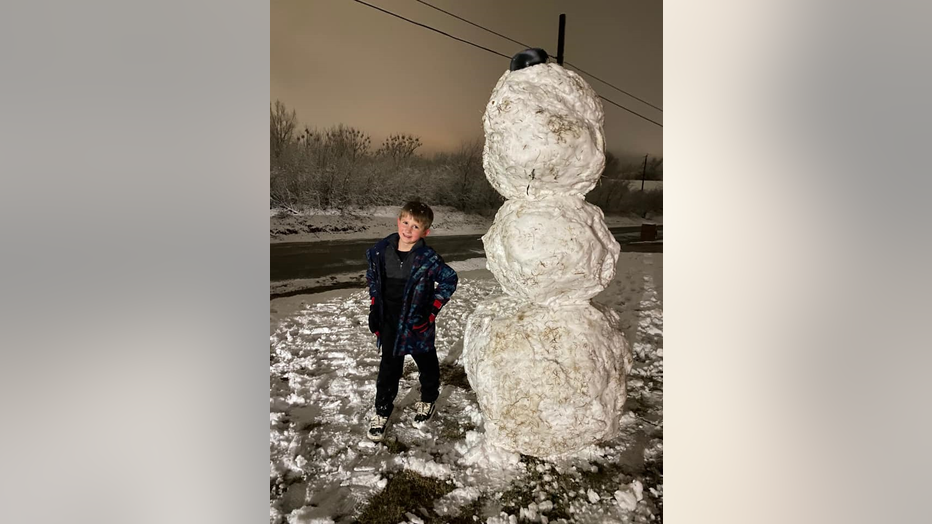 Decatur Snowman (Leah Alyson)
Leah Alyson shared a picture of her family's larger-than-life snowman on the FOX 4 Facebook page.
There's a chance he survived the night but will likely melt with Wednesday's warmer temperatures.
What did your family build in the snow? Share pictures with FOX 4 on Facebook and Twitter.  
You can also submit photos through the FOX 4 WAPP.