Free pie day on Tuesday at Norma's Cafe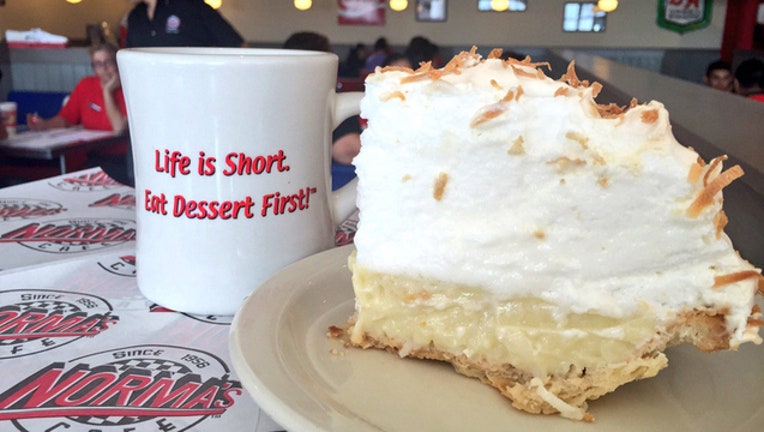 article
Norma's Café wants to help you break your New Year's resolutions on Tuesday with free pie.
The North Texas favorite is offering a free slice of its Mile-High Pie at all five of its area locations from 10:30 a.m. – 8 p.m.
No other purchase is necessary to get your free slice. The Mile-High Pies come in four flavors: lemon, coconut, Oreo and chocolate peanut butter.
Locations:
Norma's Cafe Oak Cliff- 1123 W. Davis Dallas, TX 75208
Norma's Cafe Park Lane at Central- 9100 N. Central Expy #151 Dallas, TX 75231
Norma's Cafe North Dallas- 17721 N. Dallas Pkwy #130 Dallas, TX 75287
Norma's Cafe Frisco- 8300 Gaylord Pkwy #19 Frisco, TX 75034
Norma's Cafe Plano- 605 W. 15th Street Plano, TX 75075