Fort Worth police release bodycam video of fatal officer-involved shooting
FORT WORTH, Texas - Fort Worth police released body cam video and new details on last week's deadly police shooting where officers killed a man armed with a machete-style knife.
Officers responded to the home near McCart Avenue and Alta Mesa Boulevard after getting a 9-1-1 call from the man's mother saying he needed mental help.
When officers arrived, they found 37-year old Robert Bradshaw holding the knife.
They told him to drop it, but he wouldn't do it.
One officer considered using a Taser, but then they say he charged at them.
Both officers fired shots, hitting Bradshaw, who later died from his injuries.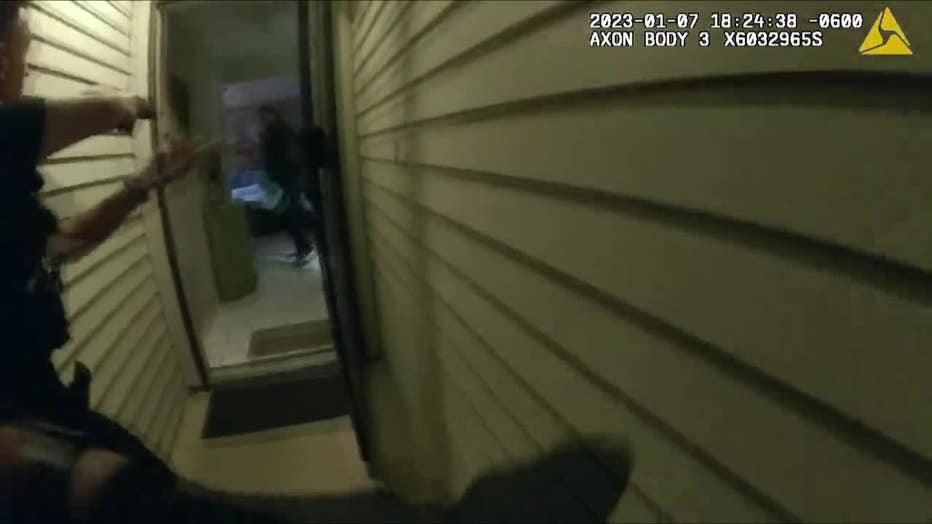 PREVIOUS STORY: Man with machete fatally shot by officers, Fort Worth police say
Police also released doorbell video from earlier that same evening.
They say Bradshaw pushed a woman from his car. Then, as she was running away, he sped up and struck her.
According to police, the woman was seriously injured.
Bradshaw fled that scene and headed to his mother's home, where officers later shot him.