Fort Worth car burglars caught on video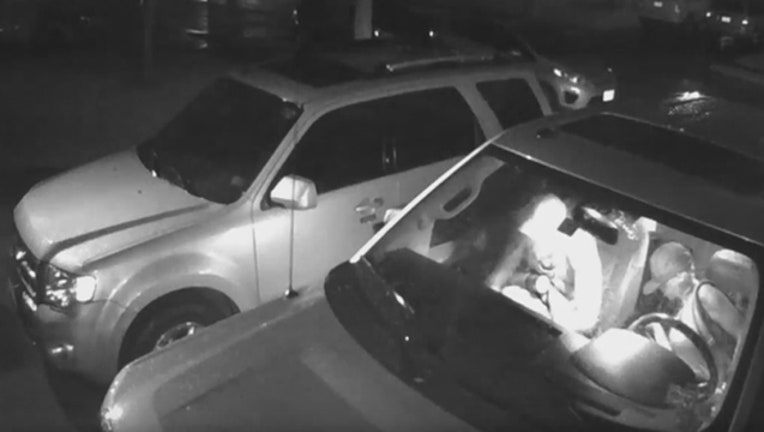 Fort Worth Police released a video of two suspects breaking into a car in a driveway in North Fort Worth.
The video shows two different angles of the two burglars opening the doors of the unlocked car and sitting in the two front seats while they take items from it. The burglary happened in less than a minute and occurred just after 2 a.m. on June 2.
Police said the suspects stole tools, paperwork and a cell phone charger. It was one of three vehicle burglaries on the same street reported to police that day. Police did not specify the street on which the burglaries occurred.
The suspects are a white male and white female. Police described the man as thin and in his 20s or 30s. The woman is also in her 20s or 30s with short blonde hair. Both are wearing hats and backpacks in the video.
Police ask that anyone with information on the two burglars call (817) 392-4627.