10-year-old Forney student claims teacher taped him to chair, school police investigating
FORNEY, Texas - A Forney ISD teacher is on administrative leave and a school police are investigating after a 10-year-old student claimed the teacher duct taped him to his desk chair this week.
"When she called she said there was an incident in my son's class between him and the teacher," said Charlotte Johnson.
Johnson received a call from the assistant principal at Crosby Elementary on Wednesday about her 10-year-old son Zye.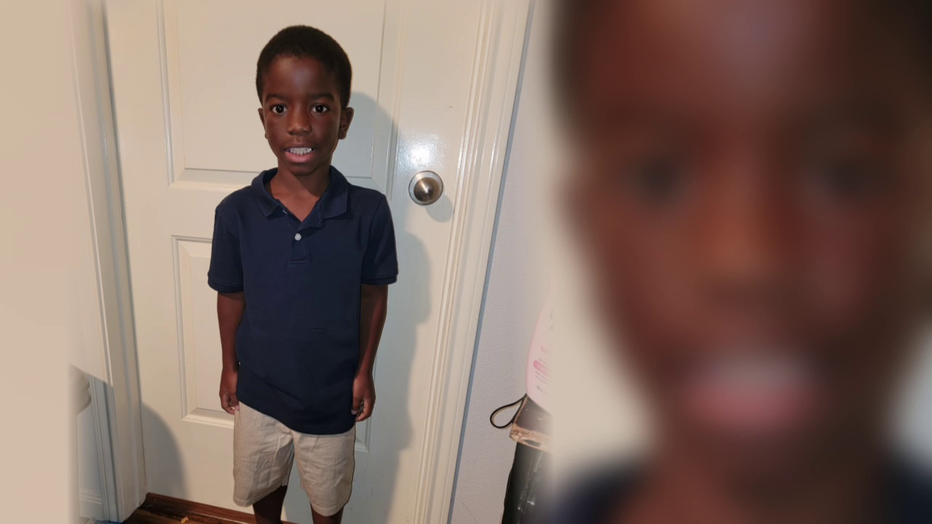 "The teacher taped my son to his desk with some tape and that some of the students in the classroom started hitting him and punching him in the head," she says the assistant principal told her.
READ MORE: Carrollton-Farmers Branch ISD takes steps to address student fentanyl abuse following overdose deaths
The incident allegedly happened Wednesday after lunch.
"Well it's 3:28, 3:30, school's out, why am I just now being informed? And she said, 'well, your son went to the nurse,'" Johnson claims.
The mother was told by campus administrators her son was not following instructions after lunch.
"She then continued to say, 'well, he was being disruptive in the hallway,'" said Johnson.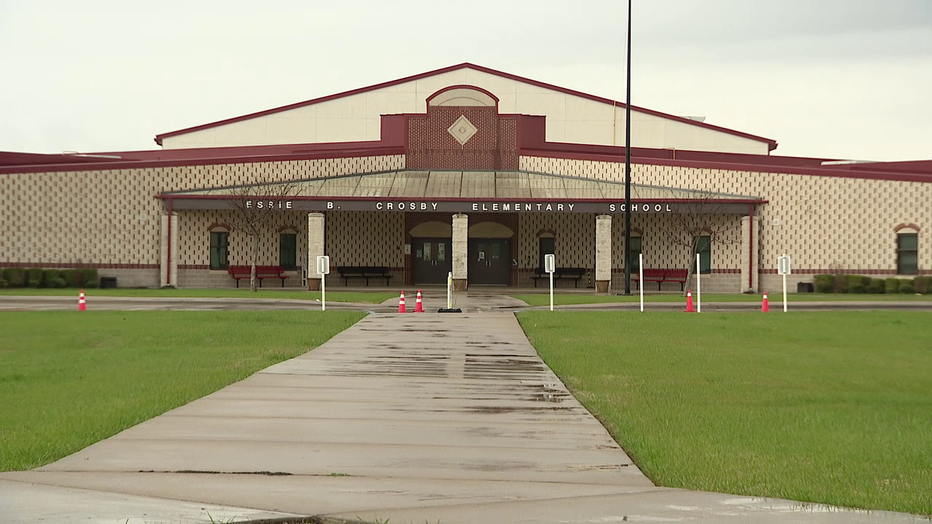 Johnson says her son was taped to his desk chair.
"I said how did she tape you? Were your hands taped? And he said, 'no ma'am she taped me like this', so he went around his waist and went around and come back around. I said 'oh, so she taped you around your waist to the back of the chair?' and he said, 'yes ma'am.'"
The mother says the assistant principal told her the teacher left the room.
"Left the kids unattended at that time, that's when the students that sit behind him started punching him and slapping him over the head," Johnson said. "I said what happened when the kids were hitting you over your head? What were you doing? Were you able to see anybody? He said, 'no ma'am I had my hands like this, I didn't want them to hit me in my face."
"He said he recognized one voice a male which said 'I'm gonna slap you as hard as Will Smith slapped Chris Rock,'" she continued.
We asked school district police what happened and police referred us to the district.
The district spokesperson says, "The teacher has been placed on administrative leave. Forney ISD police are investigating. There are two sides to every story. We will allow police to carry out its due diligence."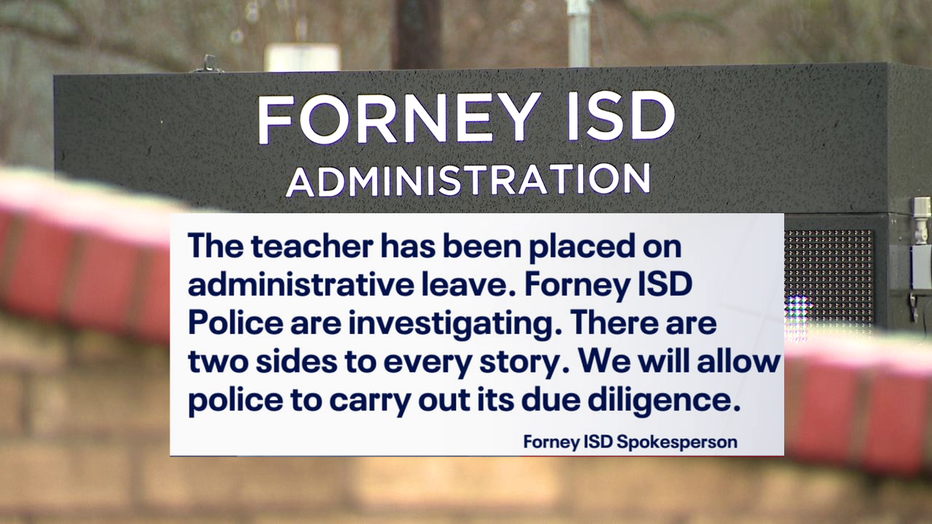 READ MORE: Video shows moment deputies say Florida teacher's aide is knocked unconscious by student upset she took Nintendo Switch
"Regardless of what a child does, when is it ever appropriate for a school teacher to reprimand them in that way?" asked Johnson's attorney Krystal Williams.
Johnson's attorney says if the investigation proves true they will call for the teacher to be punished.
"We want her terminated. We want her fired," said Williams.
The young man did return to school following the incident.
His mother says he's been placed in a different class, in a different hallway and seems happy.
Next week he will be interviewed at the advocacy center as the district's police continues investigating the claims against the teacher and whether some students assaulted him.