Former Keller ISD band director faces more charges
KELLER, Texas - A former Keller ISD band director is now charged with more sex crimes against students. Police say more potential victims have come forward.
Police arrested 36-year-old Jedidiah Maus last October following an investigation that he exposed himself to a student.
According to an arrest warrant affidavit, it happened in a boy's bathroom at Bear Creek Intermediate School. 
RELATED: Keller ISD band director accused of exposing himself in boys bathroom
The student told his parents, who notified the district. During an investigation into the incident, three more alleged victims were found.
Since then, more victims have come forward alleging inappropriate behavior involving Maus over several years.
Maus worked at both Bear Creek Intermediate and Keller Middle School. He is now charged with 17 counts of indecency with a child, improper relationship between educator and student and sexual contact with a child.  
The cases go back to at least 2015 and all happening on school grounds.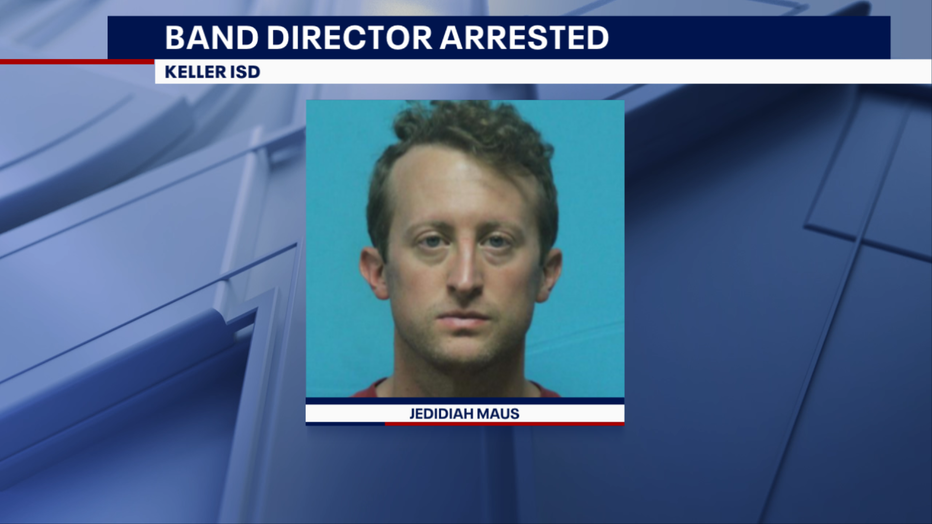 Court documents detail a pattern of Maus allegedly engaging in various acts with young boys in student restrooms.
Detective Bethany Todd with Keller PD was recognized on Tuesday for her six-month investigation into Maus.
"I did do a lot of stuff on it, but I got a lot of help from my team, my staff and there's no way any one person could accomplish anything like this," she said.
Todd says she first got the tip back in September from a school resource officer.
"I was informed that there was a potential exposure that had occurred in one of the bathrooms at the school," she said.
After that complaint, police located two more potential victims, and Maus was charged in October with three counts of indecency.
Afterward, police made public a tip line for more potential victims. Over the next two months, Todd says a flood of tips led police to more potential victims.
"The amount of charges that we had, this was definitely new territory," she said.
Maus was charged with 14 additional charges. Almost all of them were felonies.
Court records show Maus, who'd been out on bond, was arrested again on Jan. 12 and bonded out again on Jan. 14.
FOX 4 went to an address listed for Maus in Hurst. A man who answered the door did not want to speak with us.
"It's not a good situation at all," Todd said. "But trying to gain some positive from it that it is a positive that we do have a community that feels comfortable in speaking with us and seeking out assistance."
Keller ISD says it continues to cooperate with police, and Maus is no longer employed with the district. He has been cooperative with police and retained an attorney.