Former ATF agent gives insight into Plano home explosion investigation
PLANO, Texas - Investigators were back at the Plano house that exploded earlier this week.
Tuesday, the fire department said the cause was likely an isolated gas leak. But on Wednesday, police revealed they believe the explosion may have been intentional. 
RELATED: Plano house explosion 'may have been intentional,' investigators now say
It was a stunning announcement.
Unfortunately, investigators have yet to elaborate about what leads them to believe this was intentional, but there was valuable insight from someone who's familiar with these cases.  
Thursday, the AFT and bomb squad were back at the debris field that was once 4429 Cleveland Drive in west Plano. 
The man who was living inside the home, Joseph Kupfer, is still fighting for his life.
Scott Becker represents Kupfer but hasn't had a chance to speak with his client due to his severe condition.
"We are going to pursue whatever civil claims my client and his family may have," he said. "That may be us conducting our own investigation at this point." 
Plano Fire Rescue said Tuesday that police K9s found no evidence of explosives, and they did not consider it a crime scene.
Atmos Energy described the explosion as "unrelated" to its natural gas system, ruling out a malfunction in or near the home, giving some reassurance to the rest of the neighborhood.
It's still unclear what investigators found to change the course of the case. They've declined multiple requests for information.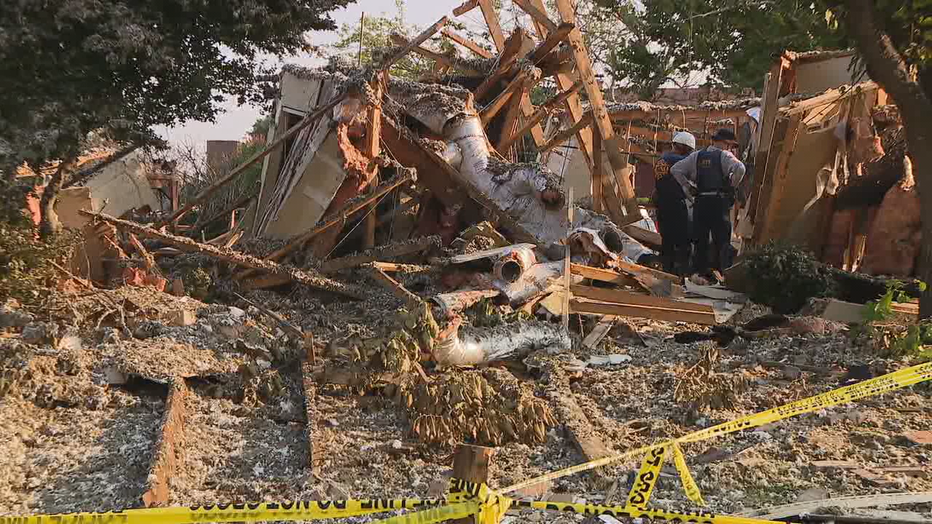 "It's shocking for us as well," Becker said. "I don't know how the police or investigating body have gather that much more data or info in 48 hours. They haven't been able to talk to my client who would be integral to that process." 
Just next door, there is progress for the Jagielski family. 
Jennifer Jagielski, her husband Phillip, and her three children were home at the time of the blast. Jennifer is now out of the hospital with stitches down her back after shielding one of her sons. All of the kids have been released from the hospital as well. Phillip remains in the hospital.
Meanwhile, Becker says it's still unclear when he will be able to visit his client. 
"A house blew up. People are injured people are struggling to survive. People want answers," he said. "It's just too soon to have any at this point." 
ATF Dallas tells FOX 4 a local fire investigator has been assigned as well as an engineer from the ATF fire research laboratory in Maryland. The lab is the nation's only large-scale research center dedicated to fire and arson criminal investigations. 
"You start at the beginning, middle, and work your way out," former AFT agent Hector Tarango said.
Tarango, who is now running his own consulting firm, has worked similar cases. He said what stands out most is the magnitude of the damage and the fact that there were no fires, meaning likely no explosives or accelerants used.
"Looking at the scene as an investigator, it's evident to me that there was a lot of gas leakage just based on the amount of damage. And it wasn't just relegated to one part of the home, it was the entire home," Tarango said. "It was like it was multiple areas that could have been set off or gas lines opened or tinkered with, so there are a lot of questions that have to be answered."
At this point, police said they have not determined what, if any, charges will be filed.
"Does this fit in to some kind of vendetta? Is this potentially a life insurance claim? Somebody trying to take themselves out to collect on it? It could even point to bad workmanship," Tarango said.
Tarango added that investigators generally look at those closest to the incident first.
Police have not named any suspects or persons of interest. But Tarango said they'd have to consider all possibilities, including outside tampering with gas lines.
FOX 4 put in a request to police for all previous calls to the home before the explosion. However, police have failed to respond to the request, and they say it could be a while before a clear answer.