Final sections of Tent City to close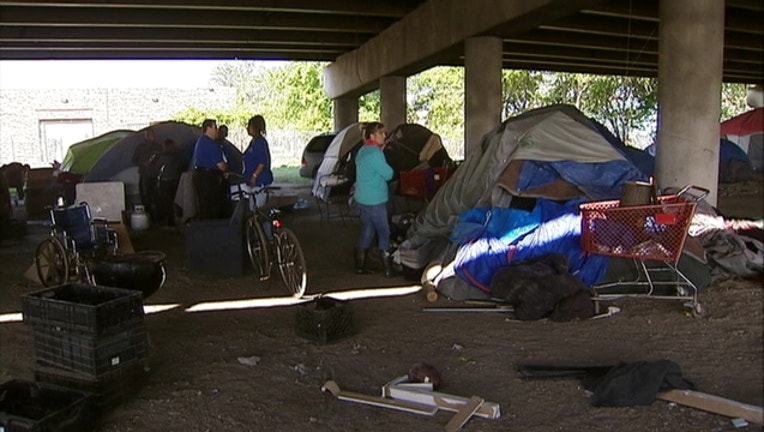 DALLAS - The city of Dallas hopes to have Tent City cleared out by Tuesday.
About 100 people are still living under the Interstate 45 overpass near downtown.
Police are working with homeless outreach groups to get those people into more permanent housing. Some, however, are just picking up their tents and moving elsewhere.
The city of Dallas decided to shut Tent City down because of problems with violence. Several sections have already been closed.