False fire alarm prompts Naaman Forest HS evacuation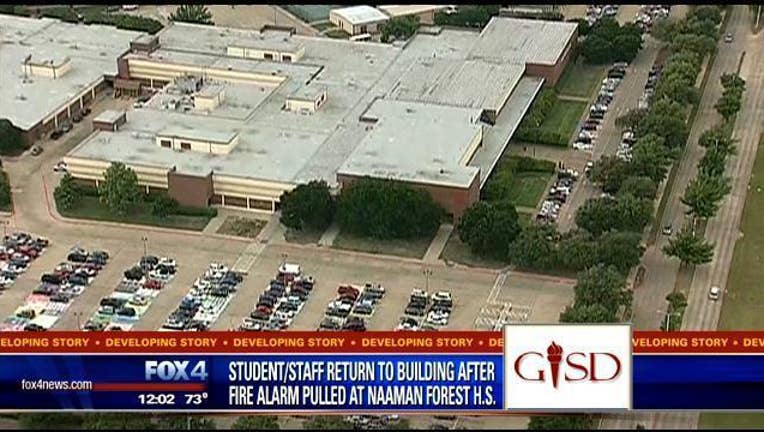 Firefighters and emergency crews responded to Naaman Forest High School in Garland Tuesday morning after the fire alarm went off.
The campus, which is close to the recently attacked Curtis Culwell Center, was evacuated following the standard procedures.
And as another precaution, Garland police were sent to the school.
But officials determined someone inside the school pulled the alarm, possibly as a joke.
Students and staff were allowed back inside the building.
One student was treated for a dislocated shoulder. The circumstances surrounded that injury have not yet been released.