Ex-Fort Worth officer Aaron Dean's murder trial set to begin in January
FORT WORTH, Texas - There was tension in the hallway after a judge on Tuesday set the trial date for a former Fort Worth police officer charged with murder.
A small crowd confronted former officer Aaron Dean at the elevator. He made no comment and left without further incident.
With protesters heckling him in the hallway, Dean—who is free on bond—left his court hearing with a trial date set for Jan. 10.
"No comment at this time," he said.
Waiting for an elevator, Dean refused to react to the crowd.
"Murderer!" a heckler said. "The devil! How are you sleeping at night, sir?"
During the hearing itself, Dean sat quietly with his attorneys. 
Judge David Hagerman set a Dec. 6 hearing for all motions, including change of venue motions. He said jury selection would begin on Jan. 4 and testimony would begin on Jan. 10.
Aaron Dean is accused of shooting and killing Atatiana Jefferson in 2019. He was responding to a non-emergency call from a neighbor about a door that was open late at night at Jefferson's mother's home.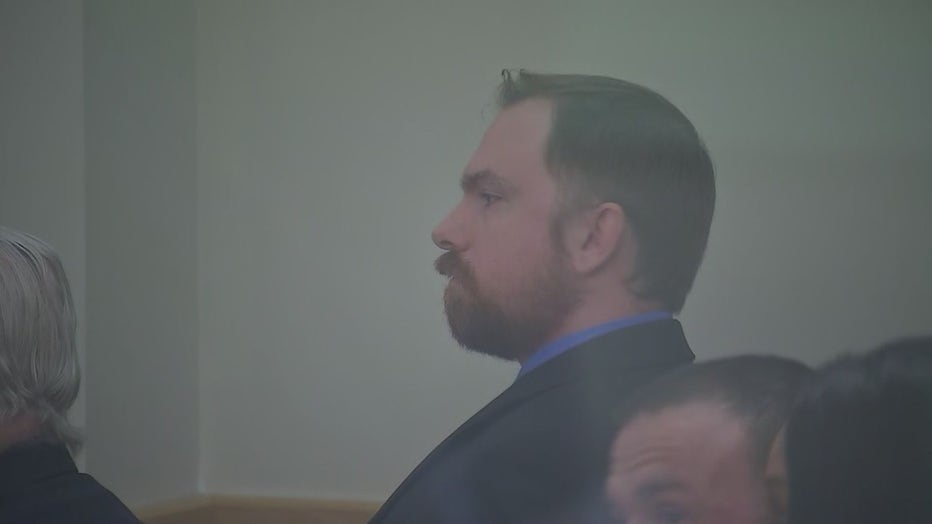 RELATED: Atatiana Jefferson Murder Investigation
Body camera video shows Dean walking around the back of the house and firing shots through a window from outside, hitting Jefferson as she held a gun. He was not heard identifying himself as a police officer.
Jefferson's young nephew witnessed the shooting. He told investigators she pulled a gun from her purse to investigate the noise she heard outside her window, according to court documents.
An arrest affidavit said a second officer who responded with Dean could only see Jefferson's face through the window.
Dean resigned from the Fort Worth Police Department two days after the shooting.
Media publicity and public activism have been dominant aspects of this case.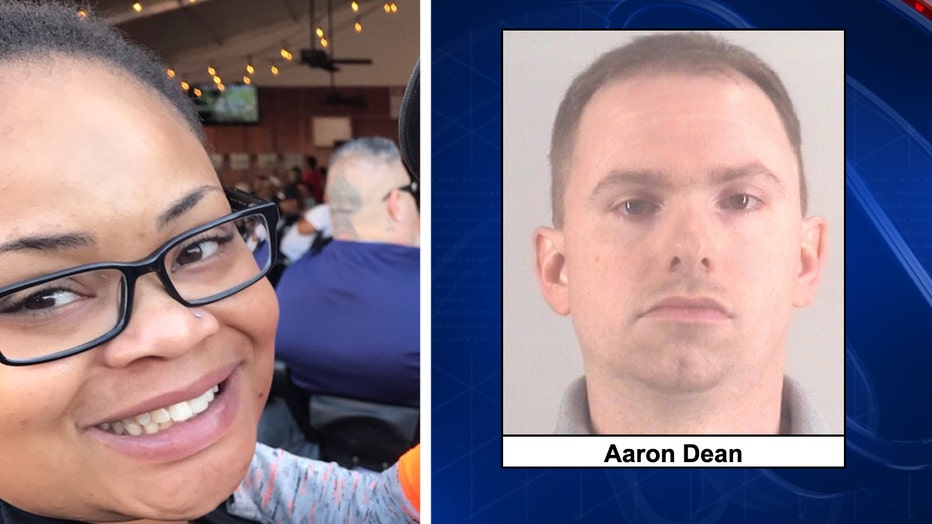 Three potential trial witnesses were sworn in Tuesday. Among them was the publisher of the Fort Worth weekly newspaper and Fort Worth City Councilman Chris Nettles, who campaigned on a promise of bringing justice for Jefferson. 
All the while, Jefferson's sisters and other family supporters listened intently.
The brief hearing ended with the judge reiterating a gag order that remains in place. Jefferson's supporters were clearly unhappy about another delay.
"She doesn't get Thanksgiving, Christmas, New Year's Eve," said Nysee Nelson, Jefferson's family friend. "But guess what? He does. He does."
Dean could be sentenced to life in prison if convicted.
READ MORE:
Fort Worth to proclaim Tuesday 'Tay Day' in honor of Atatiana Jefferson
Effort to rename highway for Atatiana Jefferson hits roadblock
Parade held to remember Atatiana Jefferson nearly 2 years after her death