Everman opens inclusive playground in honor of Noel Rodriguez-Alvarez
EVERMAN, Texas - A Fort Worth suburb is opening a playground to honor the memory of a missing boy who is presumed dead.
A ribbon-cutting ceremony was held at "Noel Angel Alvarez Playground" on Monday at Clyde Pittman Park in Everman.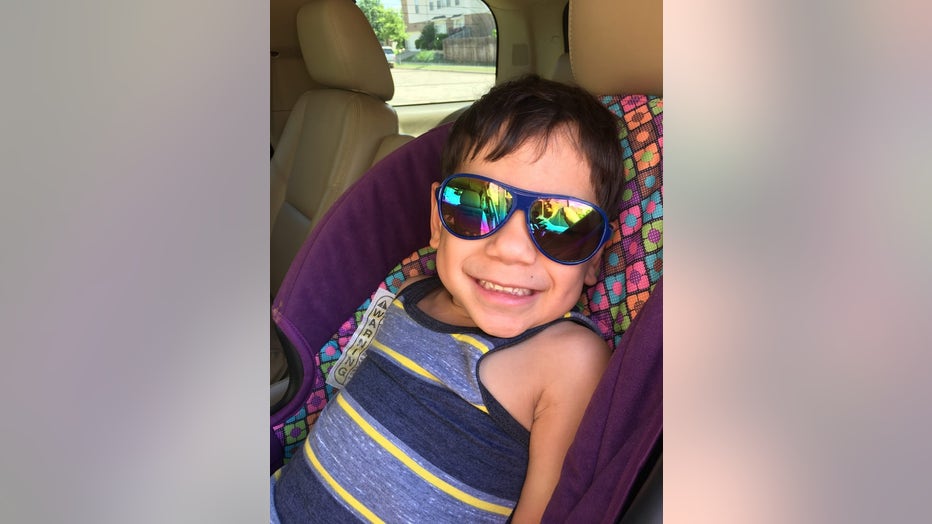 The park is named for 6-year-old Noel Rodriguez-Alvarez who was reported missing in March, five months after he was last seen alive. 
His mother, Cindy Rodriguez-Singh, fled the country to India with Noel's stepfather and six of Noel's siblings. Days later, police put out an Amber Alert for the 6-year-old.
Last month, a Tarrant County grad jury indicted Rodriguez-Singh on felony charges, including abuse and neglect and capital murder.
"No updates yet. Just recently that we got the capital murder indictment, and now we're waiting on our federal partners to do what they do best," said Everman police chief Craig Spencer.
Police hope federal law enforcement can located Rodriguez-Singh and have her extradited back to the U.S. to answer to the criminal charges.
"We have continued to be advocates for him and will continue to be advocates for him all the way until we see justice," said Chief Spencer.
Noel's remains have not been found.
The capital murder indictment was issued after a grand jury was shown evidence ruling out possible outcomes that would explain anything but murder, according to the chief.
The new playground is an expansion of an existing facility.
It's an inclusive environment designed for children like Noel who had severe disabilities.
"It's ADA compliant. This is an all-Astroturf surface, so it's very accessible for any child. Some of the equipment on her is sensory designed," said Chief Spencer. "This isn't the first tragedy that we've had to go through. And we've seen it time and time again, this community come together. Naming our park after him was our mayor's idea. It was a great idea. He's felt a very personal connection to this case. He's got a very soft spot for children in our community. So naming this park after Noel was his idea and it's very fitting for this case."
Noel's one-time foster mother was at the event.
"It's very heartbreaking to know, I would've cared for him. I would have taken him," said Patricia Paris.
Paris says she fostered Noel for about a year before he went back to live with his mom.
The family lived in a shed behind the home of a family friend.
Chief Spencer says Rodriguez-Singh showed a history of inhumane abuse and neglect toward Noel and believed the child was possessed by a demon.
The chief also states Rodriguez-Singh worshiped Santa Muerte, a dark practice often associated with protection amongst drug cartels.
"Every time I come through Everman I get sad because, you know, I brought him to his mom for visits and I know I'll never see him again," said Paris.
Noel Rodriguez-Alvarez Disappearance Timeline