Euless woman says officers mistreated her in her own home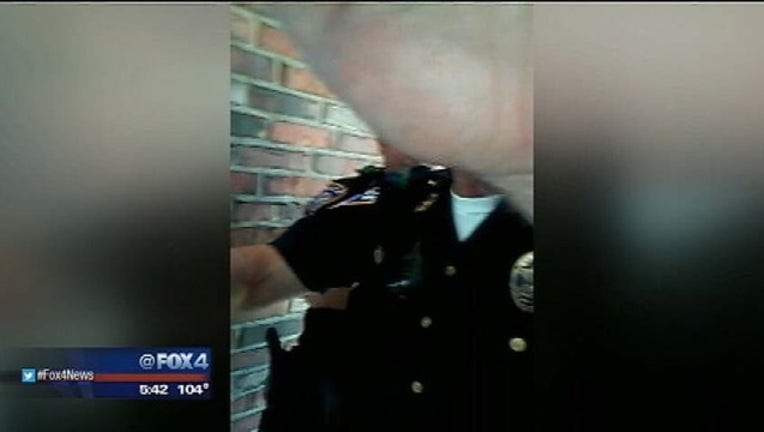 article
A Euless woman says she's ready to file a complaint against the city's police department over how its officers treated her in her own home in front of her family. 
Part of the incident was recorded on camera. 
Brittany Wilson says two Euless police officers came to her door on Saturday looking for her husband on a traffic warrant.
She asked to see that warrant. 
"I asked them for the name and badge number twice, and no one said anything," said Wilson. 
She says that's when the situation escalated. 
"At this point, I don't know who you are," said Wilson. "I don't know if you're an impostor or anything." 
She says one of the officers grabbed her by the arm and threw her to the floor.
"He's right here, I'm right here," said Wilson. "He smacks the camera, he grabs me by my wrist. He's taller than me. He pulls me like this and then throws me face first, and then this is how I land, like this. Let me show you, because he had my hands."
Euless police say that didn't happen.
"I can tell you based on the report that did not happen," said Cpt. Gary Landers with the Euless Police Department. "That's not this officer. This officer would not do that."
Euless police don't wear body cameras, but the department released dash cam video showing Wilson out of control, following them outside in a tirade after her husband, whom they saw in the home, was arrested and taken into the squad car.
"He threw me on the [expletive] floor!" said Wilson in the video from the dash cam. "I've got it on camera!"
Police says officers remained calm, and that one of the officers held his hand up because light from the camera was in his eyes. As things escalated quickly, they had to maintain control: children were involved. 
Wilson maintains she was thrown to the ground, although there's no record of it.

"They're saying they're the police but I don't have a badge number, I don't have a name, I don't have a warrant," said Wilson. "Just a uniform. And I said, 'That's easy for anyone to get a uniform.'" 
Wilson says she believes her civil rights were violated. Police say they're not releasing the name of the officer involved nor is there an internal affairs investigation.