ERCOT expects grid to meet electricity demand during winter storm
DALLAS - The Electric Reliability Council of Texas, the state's power grid operator, said there is enough power to meet demand as parts of the state deal with icy conditions and below-freezing temperatures.
ERCOT predicts the highest demand for energy will be around 7 p.m. Tuesday.
At that time, it expects Texans to use nearly 65,000 megawatts of electricity.
In February 2021 when the grid failed, the peak demand was 77,000 megawatts.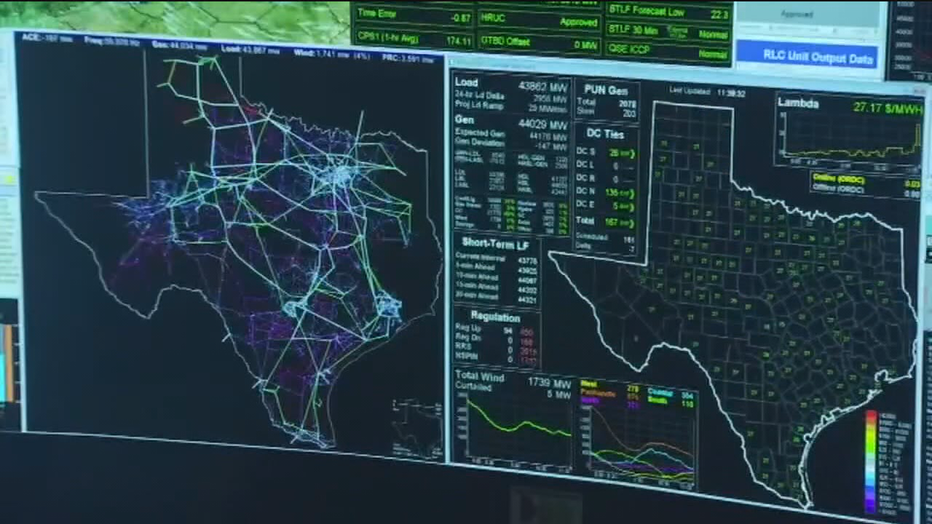 RELATED: Report: Drivers hit average speed of 100+ mph just before deadly I-35W pileup
That storm lasted much longer than the current one and natural gas power plants struggled to stay online.
One energy expert said this time he's more concerned about wind turbines freezing.
"If we get a thin film of ice on any of those blades, I'll have to shut them down. You know, if we wind up losing the same amount of gas generation, coal generation that we did at Christmas, then we're going to be short," said Ed Hirs, a University of Houston Energy Fellow.
RELATED: Texas Public Utility Commission holds meeting to discuss power grid market redesign
But ERCOT is not expecting widespread power outages.
The operator warned there could be local outages caused by ice that weighs down power lines or tree limbs.