Driver killed in violent crash near Eastfield College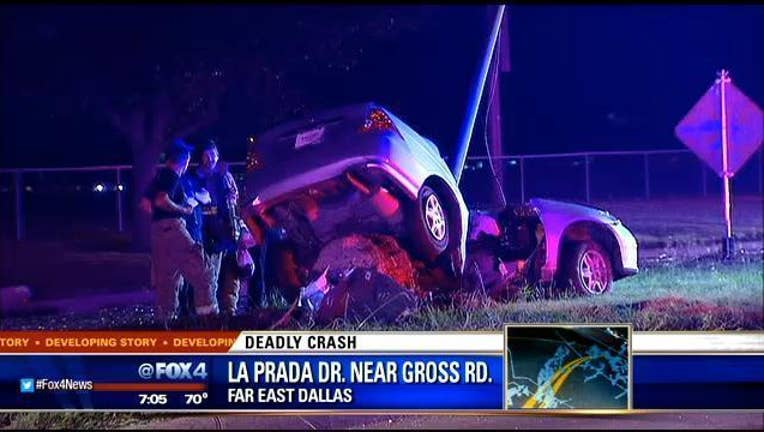 A man was killed in a crash that left his car wrapped around a light pole near Eastfield College in far east Dallas.
Firefighters worked to pull the driver out of the car on La Prada Drive around 2:30 a.m. Friday.
Investigators believe he lost control and the car spun into the pole.
The impact of the crash lifted the pole and its concrete barrier out of the ground.
The man's identity has not yet been released.