Doctor tells Dallas City Council the city should prepare for mental health crisis after COVID-19 pandemic
DALLAS - On Thursday, an expert told Dallas City Council members that the city will need to be prepared to provide services for a dramatic increase in mental health disorders.
The chief of mood disorders at UT Southwestern had a grim warning that a mental health crisis is coming.
Dr. Madhukar Trivedi is predicting a 20 percent increase in cases of suicide, depression, and other diagnosed problems, like alcoholism.
He said that is due to the need to stay isolated while people undergo difficult situations, such as job lose.
He added that the city should set up a website that can act as a way to triage those who need help, and connect them with resources.
"This pandemic will be rapidly followed by a pandemic of a mental health crisis. That will be overwhelming us. In most times of stress and calamity, we get together to support each other. This one asks us to be away from each other," Dr. Trivedi explained.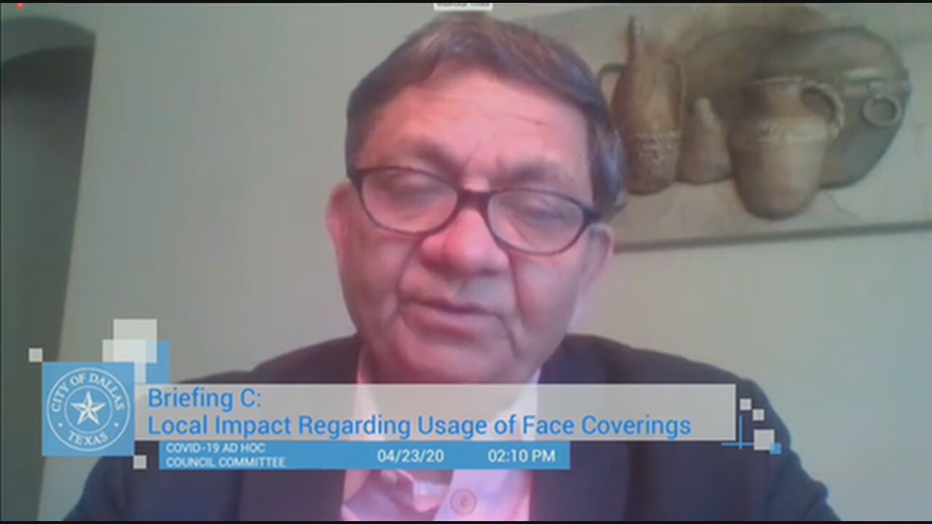 RELATED: Coronavirus coverage
Council members also heard from business leaders about how businesses should be prioritized for reopening.
The president of North Texas Commission said businesses are working on ways they could practice social distancing and their employees are wearing masks.
"Businesses are ready to open. If we wait too much longer, and yes, we need medical advice, but wait and not balance opening economy with medical advice, many of these businesses may not be around for opening in June or July," Chris Wallace said.
An update was also released to council members about an outbreak at one of the city's homeless shelters.
Out of the now 41 positive cases at the Dallas Life Foundation, only one person has shown symptoms to date.
There were 200 people from the shelter relocated to a hotel last Friday when 17 cases were reported.
It is more evidence that healthy people can be spreading the virus without knowing it.
An assistant city manager also informed council members that the fire department will no longer transport people to the hospital who only have minor symptoms.
That is to both protect them from COVID-19 exposure at the hospital and protect paramedics.