DeSoto man charged for what he thought was retaliation murder after his brother was killed
DESOTO, Texas - DeSoto police said a man took matters into his own hands after the shooting death of his brother, but the man he targeted did not kill his brother.
Last Thursday, 19-year-old Camran Collier was shot to death in the driver's seat of his car on Westlake Drive in DeSoto.
Police say rumors quickly started to swirl around Camran's death, including several social media posts mistakenly identifying 20-year-old Kolby Graham as Collier's killer.
According to investigators, Camran's brother, 22-year-old Norman Collier IV, believed the rumors and shot and killed Graham following a balloon release to honor his brother on Sunday.
Norman has been arrested and is held on a $1 million bond.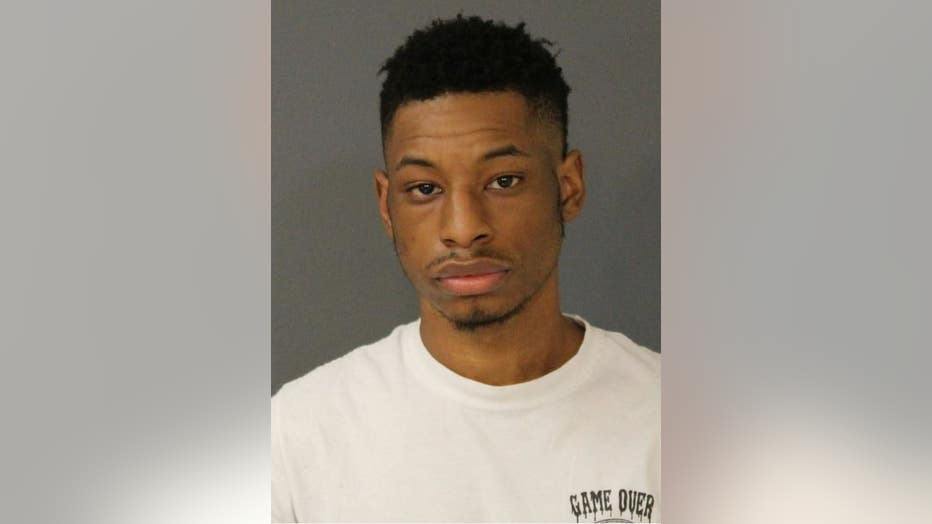 Norman Collier IV (Photo: DeSoto Jail)
Tamaka Graham is still trying to process the news about her son being killed.
Police said it's all because of false social media posts claiming that he killed his friend, Camran Collier.
"When I went to the hospital and saw him laying in that bed with those tubes down his throat," she said. "Listened to him on the phone tell someone he didn't have anything to do with it and he still went, just to show respect to his friend who got killed."
Police are urging people to use caution when seeing rumors on social media.
"Had nothing to do with the murder of [Kolby's] brother, however the link was there were several Instagram posts saying with absolute certainty that Kolby Graham was responsible for the death of Camran Collier," explained Pete Schulte, with DeSoto PD.
Now, Norman Collier is behind bars for killing Graham.
"You shot a whole innocent person. He was just going to give his respects to a friend who comes over here, picks him up and takes him to work," Tamaka Graham said.
"We are 100% positive Kolby Graham was not responsible for the death of Camran Collier," Schulte said.
Now, two men are dead and a man who police said sought revenge for his brother's death is sitting in a jail cell.
And Tamaka Graham said the loss is immense.
"It ain't gone change nothing," she said. "My child is gone, a whole half of me is gone."
Police said no one in this case has a criminal history.
While an arrest has not been made in the killing of Camran Collier, police said they know who their suspect is.