Denton County leaders debate Confederate monument's removal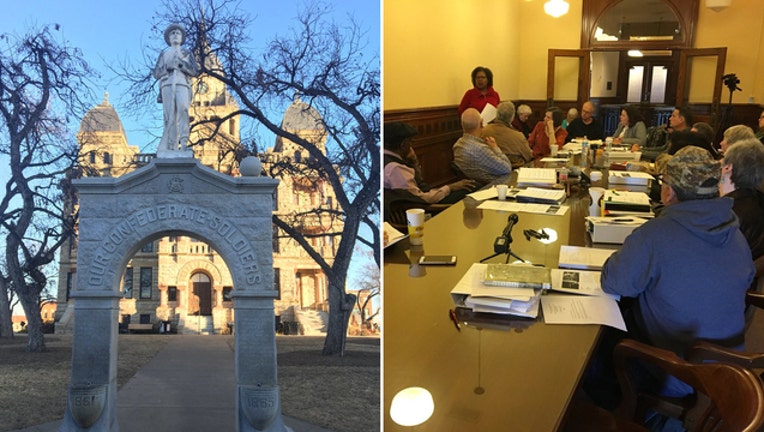 DENTON, Texas - The latest debate over a Confederate monument is in Denton County.
Dozens of people attended an advisory committee meeting Thursday about a monument in the old courthouse square in Downtown Denton.
It could be moved or it could be left there with a plaque to put it in context.
"It's history. I mean, not all of our history is pretty but we need to keep monuments like this so we can learn from history," said Shelia Randolph, who wants the monument to stay.
"What's our identity? How do we want people to know who we are? And those are some of the conversations that need to be going on next," said John Baines, a member of the Denton County Confederate Memorial Advisory Committee.
Experts told the committee it will cost between $40,000 and $60,000 to remove and relocate the monument.
The committee will make a recommendation but the final decision is up to Denton County commissioners.