Defense attorneys call for probe into troubled Tarrant County ME's Office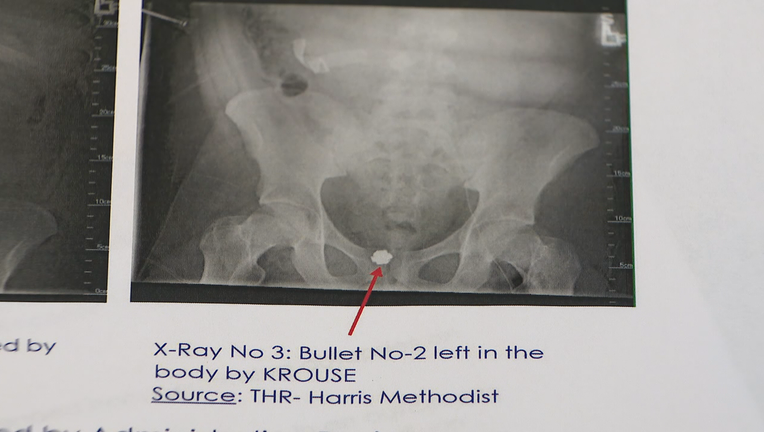 FORT WORTH, Texas - A group of criminal defense attorneys want the Tarrant County Medical Examiner's Office independently investigated.
They said the medical examiner worked too closely with a pathologist who left his post this year after an audit found mistakes in more than 20 homicide cases last year alone.
Dr. Nizam Peerwani has been chief medical examiner for Tarrant County since 1979.
Criminal defense attorneys are asking for an independent review into Peerwani's work and whether or not he should remain at the ME's office in his position.
Dr. Peerwani is under fire after a district court judge ruled last month he provided false testimony in a 2006 murder trial.
"Last month a Tarrant County district judge found that Dr. Peerwani gave false and misleading testimony in a 2006 capital murder case for which the accused was sent to death row and currently remains on death row," said Benson Varghese, with the Tarrant County Criminal Defense Lawyer's Association. "We're calling for the court to consider whether he should remain the medical examiner. And a retirement/resignation is not sufficient."
RELATED: Audit finds Tarrant County medical examiner botched more than 40 autopsies
The Tarrant County Criminal Defense Lawyers Association, along with its president, Benson Varghese, is calling for an independent investigation into Dr. Peerwani's work, his administration, and his right hand man, former deputy medical examiner Marc Krouse.
This comes just a month after Peerwani released a 10-month audit of Krouse's 2020 work, in which errors were found in 27 cases.
It resulted in two bodies being exhumed.
One of the errors was a missed bullet in a body.
"It is massive, it's absolutely unprecedented," Varghese said.
The group of defense attorneys made the request Tuesday in front of the Tarrant County Commissioners Court.
They cited last month's court ruling about Peerwani's 2006 testimony as a chief reason for wanting him investigated.
"Now that there are issues relating to Dr. Peerwani, we are asking for a more expansive investigation into both of them," Varghese explained.
The testimony in question was about the murder victim's cause of death.
Peerwani said he died from suffocation, but he failed to mention the victim's pacemaker.
"This was false testimony in a case that sent someone to death row, where that particular person is still waiting on death row," Varghese said.
[REPORTER: "You're not asking them to just review five years?  It could be any amount of time."]
"It could be. Wherever the evidence takes them, that's where the inquiry should be," Varghese responded.
Tarrant County Judge Glen Whitley briefly addressed Varghese's request after Tuesday's Commissioner's Court meeting, but said he couldn't go into details.
"They were there to make their statement, as they're certainly entitled to do. And we're aware of it and things are underway," Whitley said.
Varghese said he hopes Dallas County District Attorney John Cruezot will expand his current investigation into Krouse's work to include Peerwani's as well, or let the Texas Rangers investigate instead.