Death of man at Collin County jail ruled homicide by medical examiner
McKINNEY, Texas - The Collin County Medical Examiner's Office has ruled the manner of death for Marvin Scott III, who died while in custody at the Collin County jail, was homicide, and also ruled the cause was a type of extreme stress.
"What we witnessed today was horrific, inhumane, disheartening. We want these individuals arrested immediately," his Scott's mother, LaShandra Scott, said.
LaShandra and Marvin Scott Jr. spoke with calmness and strength after watching their son's final five hours of life.
"I feel the officers have to be arrested, I feel that way, we demand that. Let's hope sooner than later." Scott Jr. said.
It's been more than six weeks since the sheriff's office said Scott III died while Collin County detention officers tried to restrain him, using mace and a spit mask.
Scott's family believes he was having a schizophrenic episode.
He was arrested on March 14 in Allen for marijuana possession.
Police took him to a hospital for what they described as erratic behavior.
Scott was cleared for transfer to the Collin County jail.
RELATED: Family questions action taken prior to Collin County in-custody death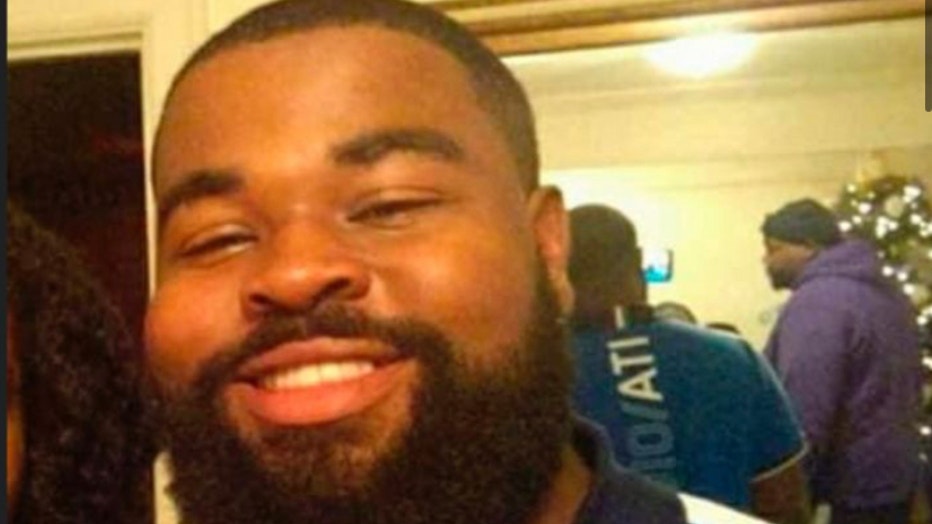 Previously, Sheriff Jim Skinner said jail officers applied the restraint measures after Scott began acting strangely.
"Clearly, Marvin Scott was in mental health distress, even the untrained eye could see," attorney Lee Merritt said.
The medical examiner ruled the cause of death was "fatal acute stress response in an individual with previously diagnosed schizophrenia during restraint struggle with law enforcement."
The manner of death is listed as homicide.
Earlier this month, Sheriff Skinner terminated seven officers and an eighth officer resigned.
One officer's job was reinstated Tuesday through a civil service appeals process.
No charges have been filed in the case.
Merritt said, after he watched the video, it is still unclear what charges he believes the officers should face.
"There was certainly negligence. The question of intentionality has not been resolved. Certainly there were intentional acts," he said. "Whether or not these acts these officers should have known they would result in Marvin's death hasn't been determined by the evidence and we haven't had the chance to know these officers names, let alone what they knew."
The medical examiner's office is still awaiting laboratory results, which would include blood work, before finalizing the autopsy report.
The Texas Rangers are leading the investigation.
Neither that agency, nor the district attorney's office, has made any statements about the medical examiner's ruling or whether charges are being considered, something Scott's family and supporters are demanding.
PREVIOUS STORIES:
Detention officer fired in Collin County jail death investigation reinstated
Marvin Scott's family wants to see fired detention officers face charges for his in-custody death
Seven detention officers fired in Collin County jail death investigation
Family commissioned independent autopsy for Collin County in-custody death