Family questions action taken prior to Collin County in-custody death
McKINNEY, Texas - Questions surround the death of a 26-year-old man who died in custody at the Collin County jail.
Seven Collin County employees were placed on leave as the Texas Rangers investigate the death of Marvin Scott III, who was arrested by Allen police for marijuana possession Sunday.
There are several hours of gaps in the sheriff's timeline of what happened. The Texas Rangers are investigating.
But Scott's family says he was schizophrenic and didn't get the proper treatment or attention he needed to save his life.
Scott's family is trying to find answers about what happened to him while in custody at the Collin County detention facility Sunday night.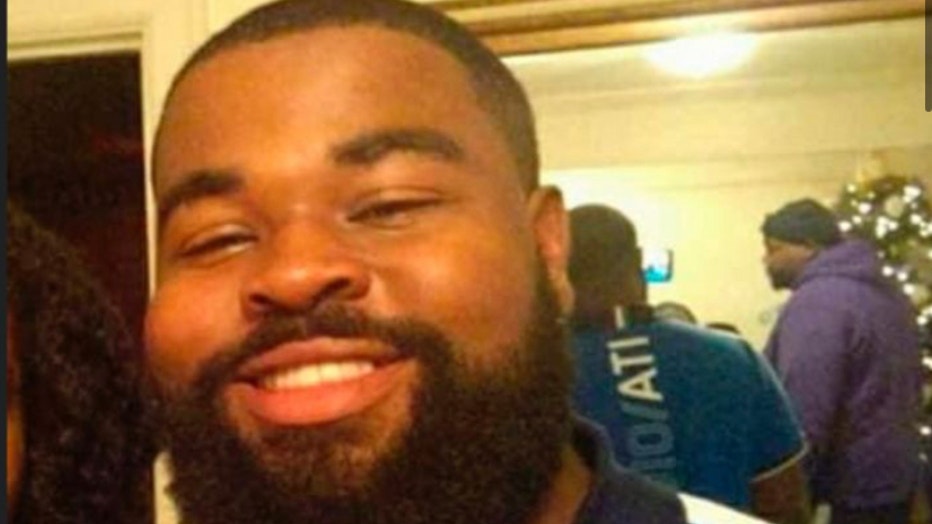 Allen police say they responded to the Allen Premium Outlets Sunday where they observed Scott acting erratically.
They called for assistance from the fire department and transported Scott to a hospital where he was treated for three hours. Then, he was cleared by doctors.
Allen police took him to their facility for processing then transported to the Collin County detention facility, where he was in the custody of the Collin County Sheriff's Office.
"While in the booking area, Mr. Scott exhibited some strange behavior," said Collin County Sheriff Jim Skinner. "Detention officers tried to secure him to a restraint bed and during the process used OC spray once and also placed a spit mask on his face."
The sheriff says Scott became unresponsive and was immediately given medical attention and transported to the hospital where he was pronounced dead.
The family and their attorney dispute the sheriff's account of what happened.
"Seven poorly trained officers went into help Marvin Scott with his mental health crisis," said family attorney Lee Merritt. "Seven poorly trained officers grabbed Marvin and tried to tie him to a bed. And they were successful in tying down three of his limbs, but one of his arms remained free."
Sheriff Skinner says he will not give out details of what happened because of the ongoing investigation.
The Texas Rangers are handling the criminal investigation which will determine criminal charges and arrests, if any, while his office is conducting an internal investigation as to whether their policies were violated.
"What we are committed to and what we're telling you and what we'll be transparent about is that we will do a full and complete investigation," Skinner said. "And I'm asking folks to please be patient and allow us time to do our work."
The family's attorney says Scott has a documented history of schizophrenia and was having a mental health crisis which was mishandled. They say Scott has been arrested before but was always taken to a behavioral center — except this time.