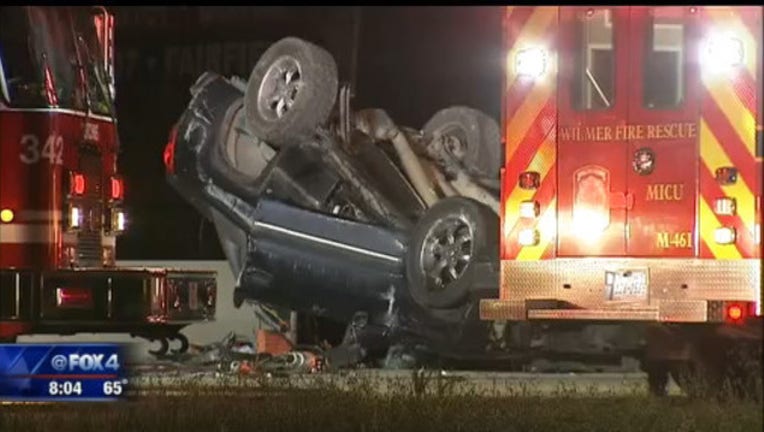 Part of I-45, south of Dallas is back open, after a deadly crash early Saturday morning.
It happened around 3:00 a.m. in the Dallas suburb of Wilmer.
A pickup truck and an SUV were traveling south when they collided between the Pleasant Run and Beltline Road exits.
Dallas County sheriff's deputies confirm one person died in the crash. There is no word on any other injuries or what may have triggered the incident.