Dallas Weather: Flying ice damages cars as North Texas thaws
DALLAS - If you got out on the icy roads this week, you no doubt experienced some very slick spots.
That's dangerous enough. But protecting you and your car from the unpredictable flying ice is pretty much impossible.
Michael Frey says a huge piece ice flew at him while driving Wednesday and damaged his truck windshield.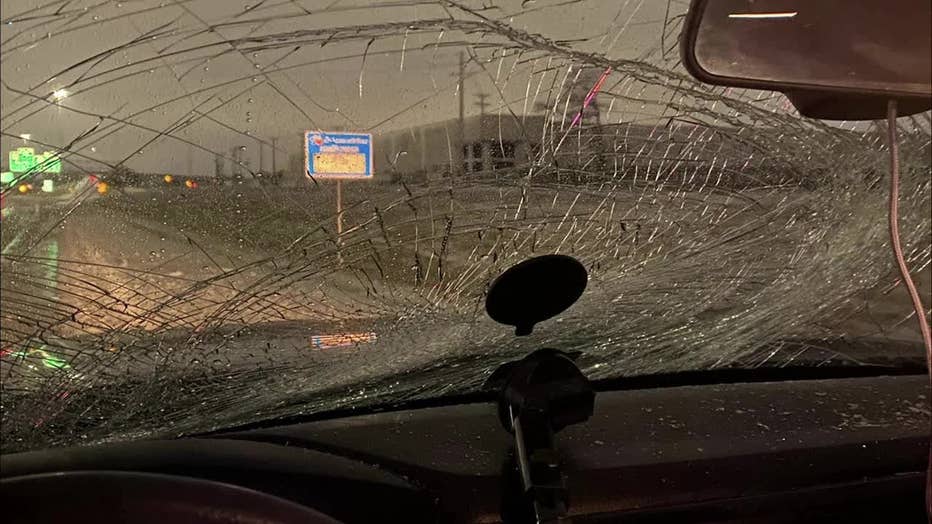 "It looks like the roof of the car peeling off the top of it, but I knew it was a sheet of ice," he said. "I was driving north on 635 about a mile south of the 80 east exit."
Frey's sister was in the passenger seat. They were in Dallas on their way home to Forney. 
Frey himself is an experienced winter weather driver, having worked at a New Mexico ski resort for almost a decade. The incident is nothing he would've predicted.
"I watched it come off in one solid piece. It flew almost out of my view. I'd say 40, 50 feet in the air pretty high," he said. "I could see it kind of floating like a kite. Then it seemed to take a drastic twist and just take off toward my truck. I had no time to hit the brakes or swerve or anything."
What happened to Frey was not an isolated incident. Many other drivers had similar encounters.
Tylissa Wright is still decompressing from the same type of incident, which caused damage to her windshield Friday morning on the North Dallas Tollway. She was on her way to work in Plano. After the impact, she managed to exit safely.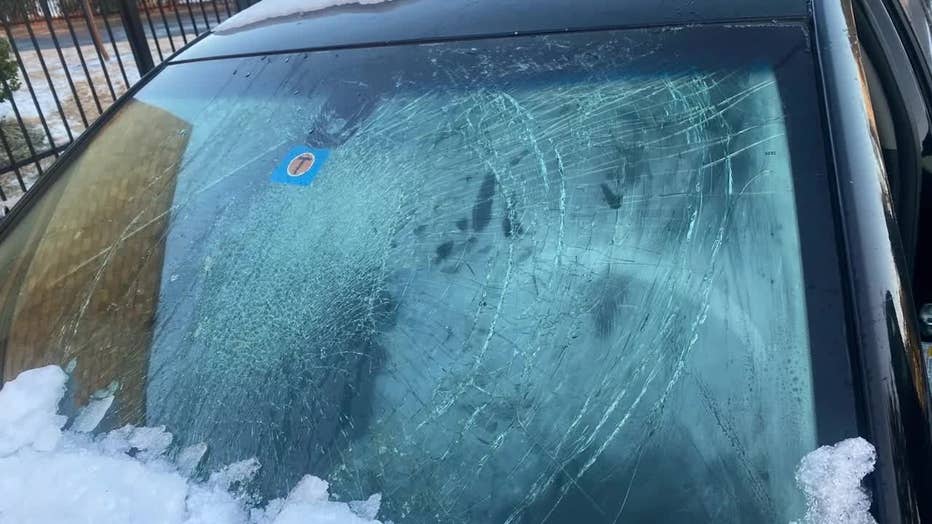 "All of a sudden, I saw a big sheet of ice flying in the air. It came off of another car is what I believe in and just smacked me. Smacked my windshield and shattered it," she recalled. "I was just trying to get off the road at that point. That was my main goal. I was probably driving and shifting my head trying to see out of the different cracks trying to get off the road safely and get to somewhere where I could just stop."
Frey got the attention of the driver whose vehicle the ice flew off from and hit him. She pulled over when he did.
Wright is unsure where the chunk came from that hit her. 
At any rate, both feel quite fortunate no one was injured.