Dallas police make 23 arrests in prostitution sting at short-term rental
DALLAS - Dallas police are cracking down on online sex trafficking.
The investigation began with a police report from a neighbor who was concerned that a nearby short-term rental was being used for prostitution. That investigation has resulted in nearly two dozen arrests. 
Dallas police say criminals are using short-term rentals as a new way to become a moving target while operating sex trafficking rings.
The 23 arrests come after police first got a tip from a resident in Northwest Dallas. He was concerned about suspicious activity at a home in his neighborhood near LBJ Freeway and Marsh Lane.
That led Dallas police to start investigating a short-term rental operating in the city back in July. From there, the investigation led to another short-term rental in Plano.
In September, Sky 4 captured images of furniture being moved out of the short-term rental on Las Palmas Lane after police said it was being used as a brothel.
PREVIOUS STORY: Dallas police raid Plano short-term rental property used by alleged sex trafficking ring
Police arrested two women at the time, one for aggravated promotion of prostitution, but charges were later dropped against the women. 
On Thursday, nearly four months later, Dallas police announced the arrests of 23 people. They all appear to be men and range in age from 27 years old to 70 years old. They are all charged with solicitation of prostitution, a state jail felony.
Dallas Police Department Sergeant Warren Mitchell said the arrests show that it may take time, but Dallas police take tips from residents seriously.
"If you see high traffic going in and out, anything that doesn't look right, whether in this case - sex trafficking or illegal drugs - report that information," he said. "You might not see immediate results, it takes time, undercover officers…it starts with a neighborhood who sees something and then says something."
The investigation showed criminals using two websites and short-term rental properties in Dallas and Plano to traffic women for sex.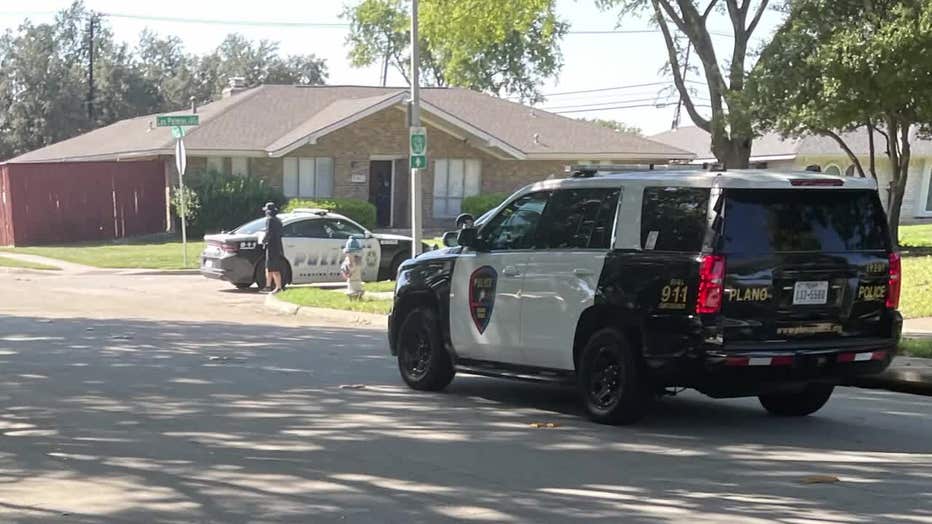 The arrest warrant affidavit included one incident where an undercover officer was told to pay $350 for a sexual act. Another example involved two women costing nearly $1,100.
Kristin Lowman, with DPD, said the short-term rental scheme is a new trend. 
"It's a newer tactic that we are seeing where the short-term rentals are being used by these organizations," she said. "And what they are doing is using them more in an effort to avoid law enforcement."
Sgt. Warren also released the following statement on people using short-term rentals for sex trafficking:
"The Dallas Police Special Investigations Division has seen the newer tactic of using short term rentals by sex trafficking organizations to conduct business. These organizations use the locations to attempt to evade law enforcement more effectively than by staying in one static location.  Using short term rentals allows the organizations to move their operations more frequently, and to cross jurisdictional lines to avoid raising suspicion from people who live around the short term rental, as well as local law enforcement. While this tactic may be perceived to be effective, it does not hinder the DPD Special Investigations Division from conducting investigations into sex trafficking within the City of Dallas or surrounding areas with a nexus to the City of Dallas. As always, if you see something suspicious or out of the ordinary in your neighborhood, notify local law enforcement."
FOX 4 spoke with multiple people in the Northwest Dallas neighborhood who did not want to go on camera, but they heard what was going on and were shocked it was happening right down the street from them. 
Lowman said criminals think because they are committing crimes in multiple jurisdictions that it's more difficult for police to make a case. 
"It may be perceived to be effective, and we are looking to as part of our investigation, but it does not hinder our investigations," she said. "It goes to show what great detectives and the division in general does on a daily basis."
Police also seized three firearms and $6,000 in cash. 
None of the arrests appeared to be for any ringleaders of the sex trafficking. Mitchell said more arrests in the case are still possible.
The 23 people arrested are all facing a state jail felony for solicitation of prostitution, which carries a sentence of six months to two years in a state jail facility.
Here is a list of those arrested:
Taylor Burnette, 28
Forest Barber, 70
Mervin Vargas, 37
Christian Garcia, 52
Calvin Middlebrooks 28
Omar Kashu, 27
Dinh Pham, 44
Tuan Nguyen, 50
Jeffrey Clifton, 47
Samuel Torrez, 60
Lavinski Jones, 56
John Ebeniro, 41
Tyler Ramirez,  30
Benjamin Crane, 48
Joshua Music, 47
Celso Gutierrez, 45
Antonio Roa, 58
Dibyendu Mukherjee, 59
Ram Yarlagadda, 46
Michael Hale, 49
Jubin John, 37
Robert Fort, 52
Rehan Sherali, 29