Dallas police searching for drive by shooting suspect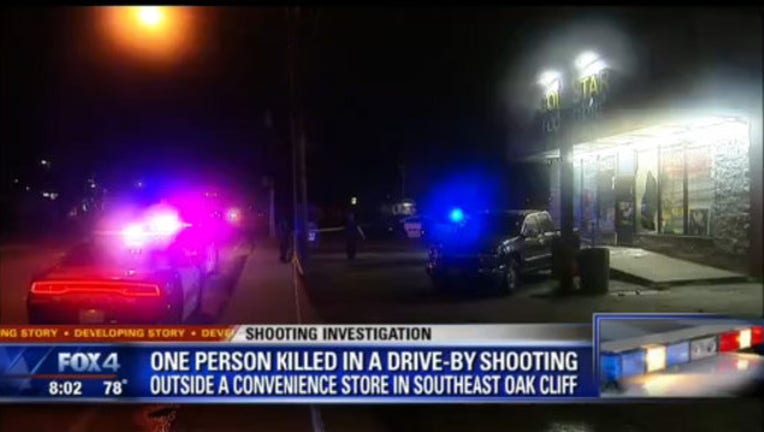 Dallas police are investigating a drive by shooting that left one person dead outside a convenience store.
It happened around 11:30 p.m., in the parking lot of Gold Star Food and Wine, in the 2800 block of Ledbetter Drive, in Southeast Oak Cliff.
No one has been arrested. The victim's identity has not been released.