Dallas OKs new high-paying mgmt. position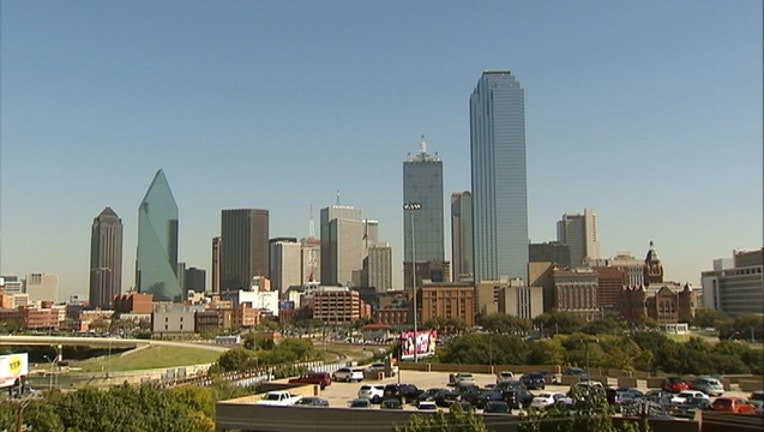 article
The City of Dallas just created a new top level management position and it pays very well.
It's got an interesting title: Chief Resilience Officer. A private grant is funding the new position, but the grant is only good for two years.
When the grant funds expire, a Dallas spokesperson says the city does not yet know what it will do with the newly-created position, but the spokesperson says they have two years to figure that out.
The new, high-paying job will soon be in 100 city governments across the country and world.
No application is necessary -- the job is already filled.
Former assistant city manager Theresa O'Donnell got the job, along with a $40,000 salary increase.
The salary is paid for entirely by a private grant from the Rockefeller Foundation's 100 Resilient Cities project.
The non-profit's goal is to "help cities become more resilient to the physical, social, and economic challenges that are a growing part of the 21st century."
City councilmember Philip Kingston says he thinks it's a good concept, but he could not support creating the new position.
"This continues to be an issue that the manager has responded in an insufficient way on," he said. "…I think there's a pretty broad consensus that we don't hire permanent employees with temporary grants."
"In order for me to serve District 4 in a manner in which I choose, which is to be knowledgeable and informed, I too will question the validity of this particular authorization," said Dallas City Councilmember Carolyn King Arnold.
While no one spoke in favor of creating the job, the resolution passed easily by a 12 to 3 margin.
Mayor Rawlings said in a statement that the city will reassess the position in two years, but some Dallas residents are skeptical the new job will be cut.
"So in other words, taxpayers will get the brunt of it in two years," said Dallas resident Sarah O'Leary. "I'm quite certain whoever's taking that position is not going to take a price cut."
FOX 4 requested an interview with Ms. O'Donnell about her new role, as well as with a spokesperson with the 100 Resilient Cities project, but both declined our request for an interview.
The city says that O'Donnell "will be charged with working collaboratively within a multi-disciplinary structure to lead the development of a resilience strategy."
The non-profit's website puts it more plainly and says Dallas hopes it can address population growth, income inequality and the effects of severe weather.