Police: Dallas man intentionally hit and killed by car, suspected driver arrested
DALLAS - A convicted felon who was on probation for another felony violation is now in jail and charged with murder.
Dallas police say Gabriel Lule, 26, got into an argument with a 66-year-old man and purposely ran him over, killing him.
The victim's family doesn't understand why Lule would resort to murder.
Monday, flowers and a cross mark a spot on Jefferson Boulevard that Brandy Allen will never forget. Just 24 hours ago, it was a crime scene. 
"I was like, 'That's my husband! Let me get to him. I got to get to him,'" she recalled.
Sunday evening, Dallas police knocked on Allen's front door to tell her that her husband, 66-year-old Antonio Jojola, had been murdered.
According to investigators, Lule used his vehicle to intentionally hit Jojola and then drove off. He died at the scene. 
READ MORE: Father killed in road rage shooting on Dallas freeway; police searching for shooter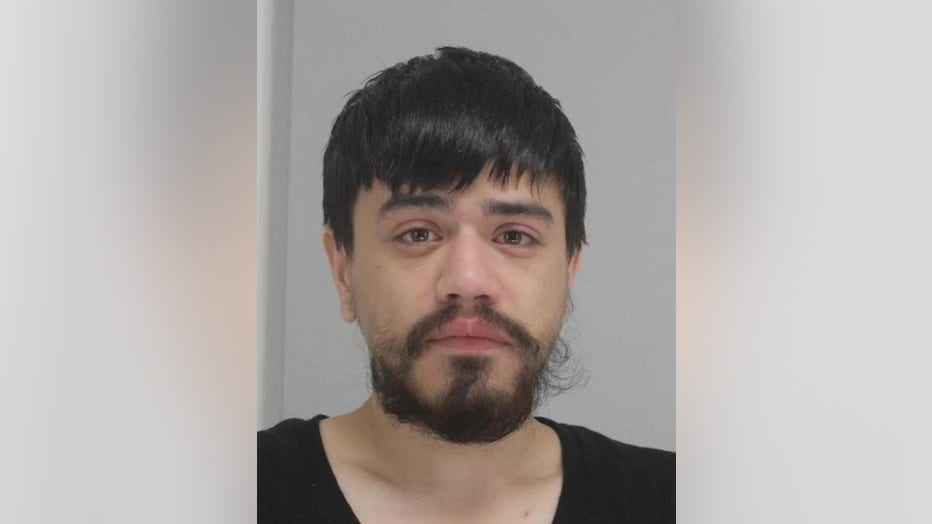 Gabriel Lule (Dallas County Jail)
"I didn't believe it. I couldn't believe it happened," Allen said. 
Detectives tell FOX 4 that the two knew each other and fought previously. 
It's unclear what Sunday's confrontation was about. 
Allen says her husband was friends with a family member of Lule, but she had no idea why Lule would allegedly let his anger lead to murder. 
"There is not a reason in this world to take his life. Not at all, she said.
Lule was arrested in Hutchins overnight. The 26-year-old was booked on a murder charge early Monday morning. 
"I just want him to look at my grandson and see what he took away from him. He has taken his grandfather away," Allen said.
The day before Jojola was killed he spent with his 10-month-old grandson, Ezra. They are memories his family now holds onto.
"And for someone to take that away from Ezra, it's not fair just take that from him," Allen said.
Lule is familiar with the Dallas County jail. He has a lengthy criminal history in Dallas County, including drug charges, assault and unlawful possession of a firearm. He was currently on probation when police say he committed the murder.