Dallas Koreatown hair salon shooting suspect had 'delusional fear of Asians,' police records say
DALLAS - The suspect arrested for shooting three women at a Dallas Koreatown hair salon and possibly connected to other hate crime-related shootings has a delusional fear of Asians, police records say.
According to jail records, Jeremy Smith, 36, was booked into the Dallas County jail Tuesday and charged with three counts of aggravated assault with a deadly weapon.
The police chief says those three charges will likely be enhanced since it's considered a hate crime.
When officers search Smith's minivan they found a gun, a magazine with four live rounds and a box of ammunition.
"Today, I am relieved to say we've made an arrest," announced Dallas Police Chief Eddie Garcia. "The suspect shot approximately 13 times and injured three people and sped off westbound on Royal Lane.
One employee was shot in the back. Another was shot in the foot. The third woman was shot in her arm.
An arrest affidavit says a witness saw the gunman get into a maroon minivan and flee the scene. Images of both were captured on grainy surveillance video. 
The witness also got a partial license plate, which led detectives to the van and to Smith, who was then put under surveillance for three days prior to his arrest.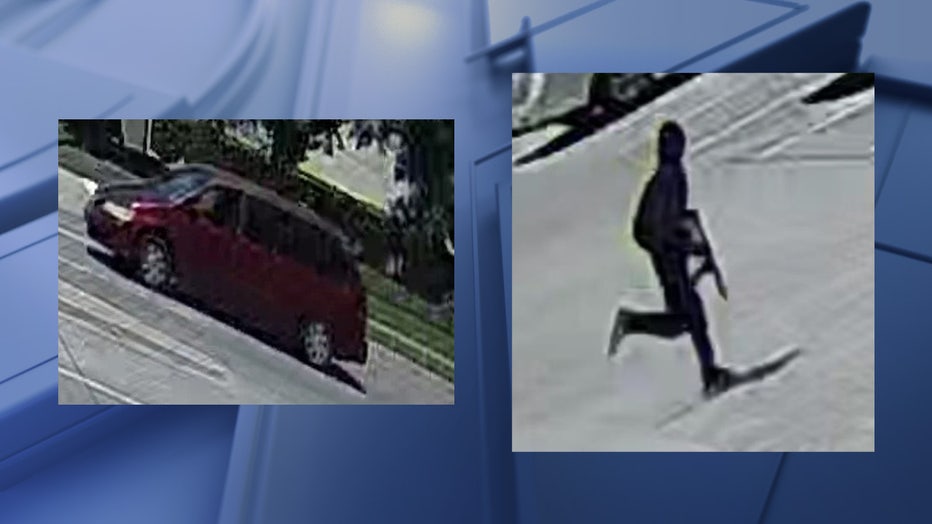 "We believe the shooting was intentional. Absolutely," Garcia said.
On Monday, Smith was taken in for outstanding traffic warrants and questioned. The arrest warrant states Smith admitted to being in the area of the salon at the time of the shooting reportedly looking for a business that could repair a panel of broken glass for a garage door.
The arrest warrant affidavit says Smith also admitted he was in the area on the day of the shooting, and his girlfriend told investigators he has panic attacks around people of Asian descent.
"The suspect had been involved in a motor vehicle crash with an Asian male about two years ago. Since the crash, the suspect has had near panic attacks when he is around anyone of Asian descent. Anytime the suspect is around anyone of Asian descent, he begins having delusions that the Asian mob is after him or attempting to harm him. Due to the delusions, the suspect has been admitted to several mental health facilities," the affidavit states.
Smith was also fired from his previous job at an Ulta Beauty warehouse for attacking his Asian boss, the document states.
Chief Garcia believes the shootings were racially motivated.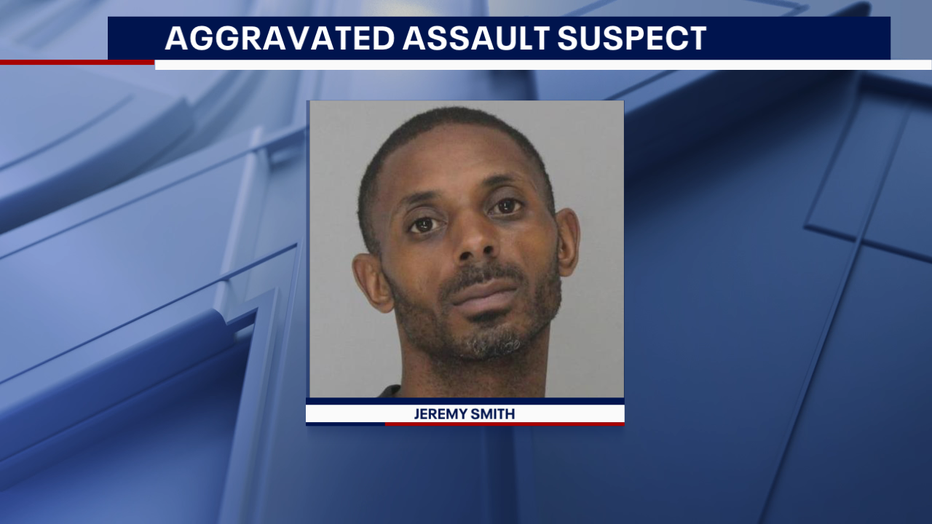 "Right now, it's an issue of hate. It's a hate crime," he said. "However that manifested itself, I'm not here to say that."
Meanwhile, back in Koreatown, the salon remains closed.
DPD officers on bike patrol have been meeting with business owners in hopes of calming fears of another attack.
"Most importantly, to continue the dialogue with our community," Garcia said. "It's not something that's going to go away."
The arrest comes after a safety town hall meeting Monday night. More than 100 people showed up at the Korean Culture Center of Dallas where they heard directly from Chief Garcia. Two of the three women shot at the Dallas Koreatown salon attended but did not want their faces shown on TV. They are all expected to recover.
Dallas police said the gunman drove a maroon minivan and may be the same person involved in two other shootings at Asian-run businesses. The FBI said it is officially investigating it as a federal hate crime.
RELATED: FBI announces official hate crime probe into Dallas Koreatown hair salon shooting
A month prior, a gunman in a similar vehicle opened fire on a nearby Koreatown business and then at China Wok in Oak Cliff a day before the salon shooting. No one was hurt in either of those shootings.
Chief Garcia says it's too soon to say if Smith is the man who is responsible for the two other shootings at the Asian-owned businesses. Right now, he says the common link is the maroon-colored minivan.
Smith was arrested Monday while he was working as a temp landscaper at Charles Allen's DeSoto home.
"I didn't know what was going on. I figured that maybe they had the wrong guy," Allen said. "I figured is this really the same person? And turns out this is the same person."
Allen cannot believe Smith's highly sought-after arrest happened outside his home.
"A lot of things don't shock me anymore, but I was extremely surprised that he would have done something like that," he said.
Smith remains in the Dallas County jail. His bond was set at $300,000.
RELATED: Northwest Dallas hair salon shooting leaves 3 women injured