Dallas ISD middle school student tests positive for COVID-19 coronavirus
DALLAS - A Dallas ISD middle school student has tested positive for COVID-19 coronavirus, district officials said on Tuesday in a letter to parents.
The student attended J.L. Long Middle School in Old East Dallas and is currently at home and doing well, according to officials.
In the letter, the school's principal said the student was seen by the school nurse after attending two classes on Friday, March 13 and then sent home immediately.
RELATED: Coronavirus coverage
Dallas County Health and Human Services officials determined the student didn't get sick at school.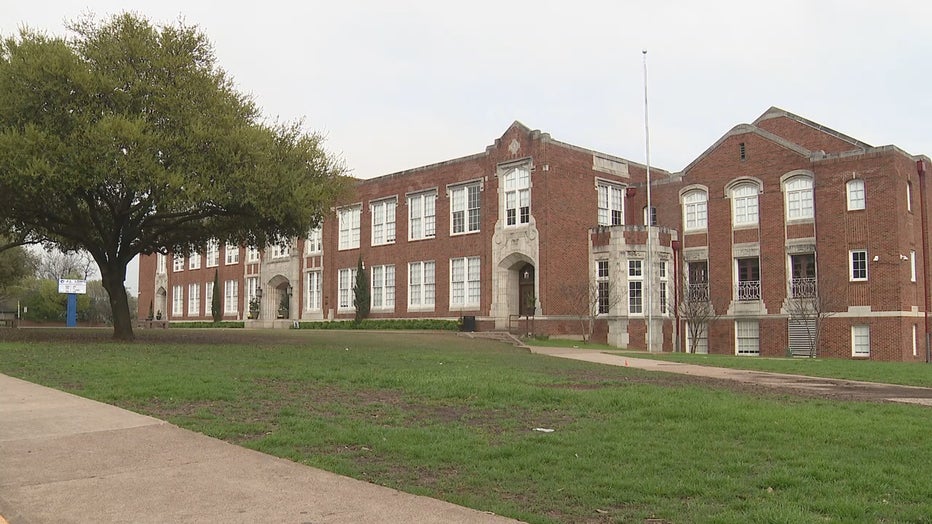 Dallas ISD Trustee Dustin Marshall said in Facebook post the student "was largely self-contained until he was quarantined in the nurse's office." He also said the student's symptoms have been mild and he's recovering with his family who are all self-quarantined at home. He did not have any other siblings in the district.
County health officials have worked to trace any people the student may have come into contact with that day. Any other students who may have will be contacted by Dallas ISD. District officials said no teacher is in the close contact group, so far.
The campus was on the regular DISD deep cleaning schedule and was cleaned on Monday before test results came in.
The case has not been reported yet in the daily update on coronavirus cases done by Dallas County health officials.
Dallas County Judge Clay Jenkins says the case was not on Tuesday's report of nine additional cases because the investigation was not complete due to the family being shocked and emotional by the confirmed case.
The positive test results came in late Monday, according to Dallas ISD, as students were off for Spring Break. The school district has since announced the indefinite closure of all campuses.
Jenkins says he does not want to give defining characteristics of the student because he fears the boy could be bullied. He says he expects more possible student cases, but he advises that people should not panic.
"What I would ask the parents to do is to talk to their children and tell them to not bully this child for having the misfortune of being the first child to be tested positive in Dallas County," Jenkins said. "Because there will be more. Many more. And we have to prepare for that. Panic is not doing any parent any good. We need to turn panic to prayer, and we need to turn it into personal responsibility."
As a Dallas ISD parent, Jenkins says he understands concerns from parents.
"My daughter has close friends at that school. She goes to Dealey, but she has close friends that go to that school. Know that everyone is working on this is working to keep your children safe and to get you the information. But we're not outing a child to the world," he said. "The school district is taking the lead on this to reach out to the parents of the children who actually came into contact with that child. School's not in, as I said last night. School will not be allowed to come back in until they have submitted a safety plan to my office here."
Jenkins says there will be multiple times where a case's investigation is incomplete, so it will be held until the next day's daily report.
Dallas ISD Superintendent Dr. Hinojosa will speak to the city council Wednesday morning.
The current official numbers show 29 confirmed cases in Dallas County. This would be the first case of coronavirus in a Dallas County teen.
RELATED LINKS:
Texas reports 1st coronavirus death
Nine new COVID-19 coronavirus cases confirmed in Dallas County, three in critical care
Officials: Grand Prairie resident who didn't travel diagnosed with COVID-19
Some North Texas school districts, including Dallas ISD, to close schools "indefinitely"
Dallas closes all bars, dine-in restaurants, gyms, theaters to stop spread of COVID-19 coronavirus
Fort Worth begins limiting maximum occupancy at bars, restaurants, gyms