Dallas gets tough on "stop arm violators"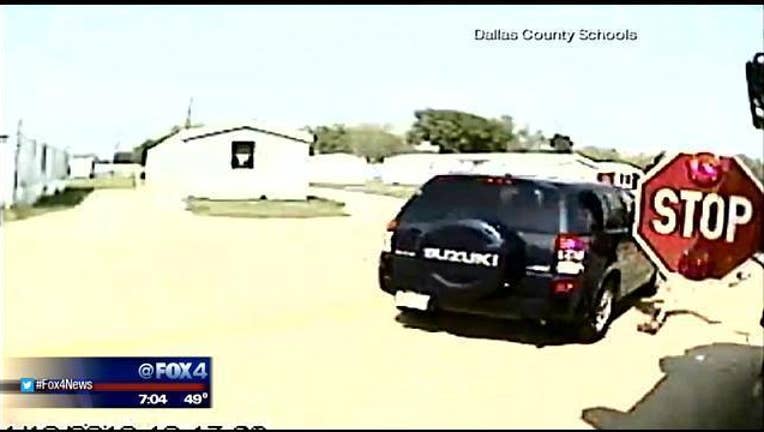 article
Someone will be watching the people who pass stopped school buses in Dallas County.
Drivers are supposed to stop when they see a school bus pulled over to load or unload students. But, Dallas County Schools says way too often drivers don't, at least not for the entire time.
On Wednesday, school districts across the nation will be making a unified special effort to catch what are called "stop arm violators."
For the past three years, Dallas County Schools have had stop sign cameras on all buses. That video is reviewed every day and violators in Dallas and a few other North Texas cities are sent police citations that carry a fine of $300.
One video clip gives an example of just how dangerous these violations are. In it the driver ignores the flashing red stop light and actually makes contact with a student. Fortunately the student was able to walk away without any serious injuries.
"It's up to us adults and I get so angry when I look at those videos and see the risk they're putting our kids in just to save a few minutes," said Larry Duncan, president of Dallas County Schools.
The top five locations for violations in Dallas include 13500 N. Central Expressway, 5300 Boaz Street, 6000 E. Northwest Highway, 2900 Harry Hines Boulevard and 5700 Bellcrest Drive.