Dallas County Sheriff Marian Brown running for re-election against Lupe Valdez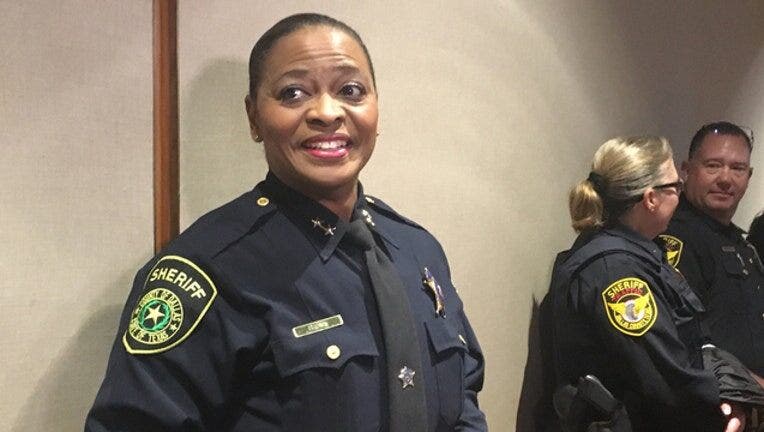 article
DALLAS - Dallas County Sheriff Marian Brown will seek re-election in 2024.
Sheriff Brown was first appointed in 2017. She was elected again in 2018 and 2020.
"I am proud of the work we have done, especially during the difficult days of COVID-19. We are daily focused on our jail operations, and we are doing all we can to make Dallas County safer," Sheriff Brown said in a news release. "I am honored to have strong support from those who know my work and commitment to serve."
She will face Valdez, her former boss, in the Democratic primary.
In June, Valdez announced that she would run for a fifth term as Dallas County Sheriff, a role she held from 2005 to 2017.
She left the position to run for governor of Texas in 2018. Valdez was named the Democratic candidate in the race but lost to incumbent Greg Abbott 55.8% to 42.5%.
Both Brown and Valdez broke barriers when they became Dallas County Sheriff.
Valdez was the first openly lesbian sheriff in Dallas County. Brown was the first Black sheriff in the county's history.
The Democrats will face off in what will be a highly-watched primary.
The primary will be held on March 5, with the general election on Nov 5.