Dallas County sets another record for new COVID-19 cases, 237
DALLAS - Dallas County set another record for new daily cases of COVID-19 on Monday.
Health officials reported 237 new coronavirus cases and three new deaths. The number of new cases has been going up for the past week, alarming those in charge of containing the pandemic.
"Today's numbers continue an upward trend of positive cases. Dallas County will supplement its #SaferAtHome order today to make the Governor's recommendations for reopened services requirements in Dallas County," Dallas County Judge Clay Jenkins said.
RELATED: Coronavirus coverage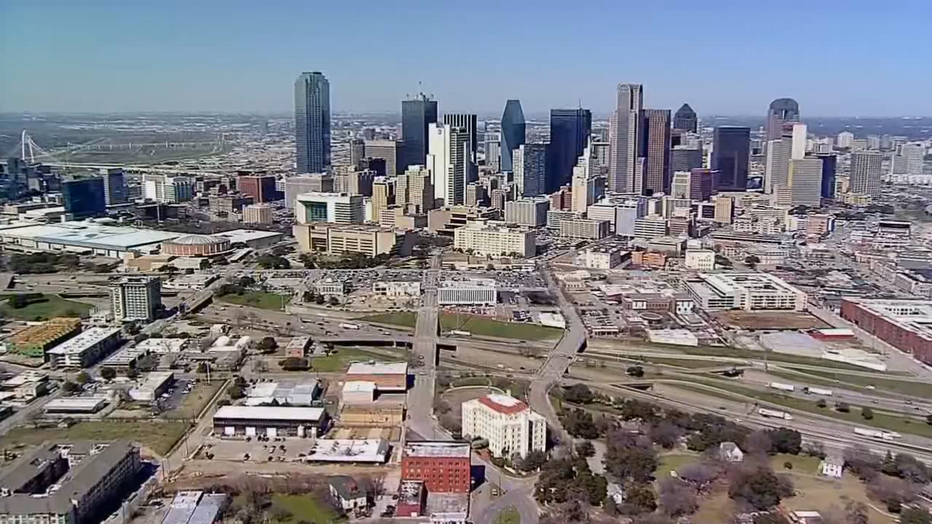 The three deaths were an Irving man in his 60's and two Dallas men in their 80's.
The growth in cases come as parts of the Texas economy have been allowed to reopen with capacity restrictions.
"The local public health community is advising to limit unnecessary visits to stores or group settings and to wear your face covering when you go," Jenkins said.
Dr. Phil Huang is the director of Dallas County Health and Human services. He has called for expanded testing and recently that has happened.  But he says that's not the sole reason for the sharp increase.
"It is not just because of more testing," Huang said. "We are seeing other indicators like hospitalizations and ER visits. Those things are also increasing. It is really reflecting on more activity and more infection in the community."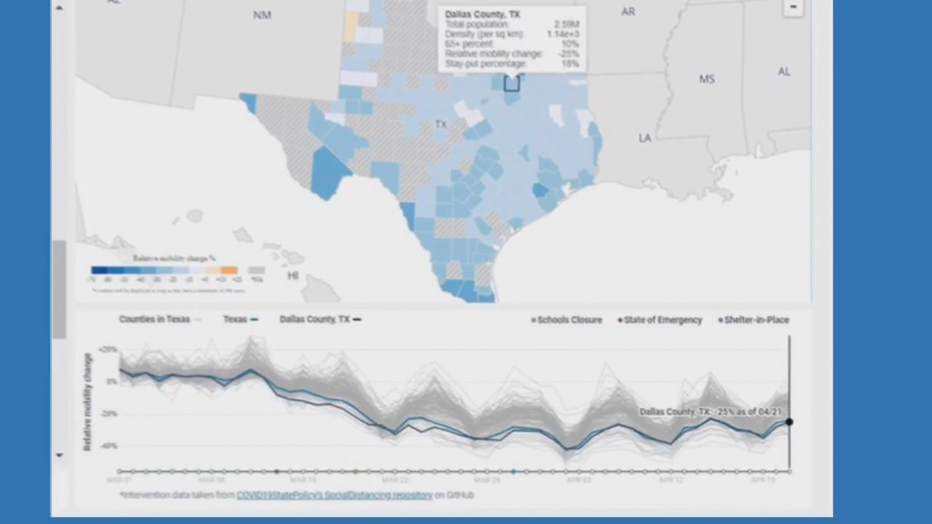 Everyday hospital stats are released from the Dallas mayor's office for 25 hospitals in the city of Dallas only. Those statistics have remained steady in the last five days, with hospital bed usage hovering around 58 percent and ICUs at about 63 percent.
There are hospitals outside of the city of Dallas, in cities like Irving and Garland that the county says have the second and third most COVID-19 cases in the county.
Dallas County has not revealed any ICU and bed stats for communities outside the city of Dallas. 
"We have seen more mobility, people getting out more, so that is going to affect some of this," Huang said. "We said we might be seeing plateauing of this, but we are starting to really see some increases." ​
Dallas County has used Facebook location data to track people's movements. When the stay-at-home order went into effect last month, foot traffic dropped. It's since gone up.
Huang says some of the upward trajectory in cases in Dallas County has to down with people letting their guard down and venturing out more.
"Even nationally, there is relaxation of people staying at home," Dr. Huang said. "And you can see it on the streets. If you are watching just how crowded the streets are getting and other settings."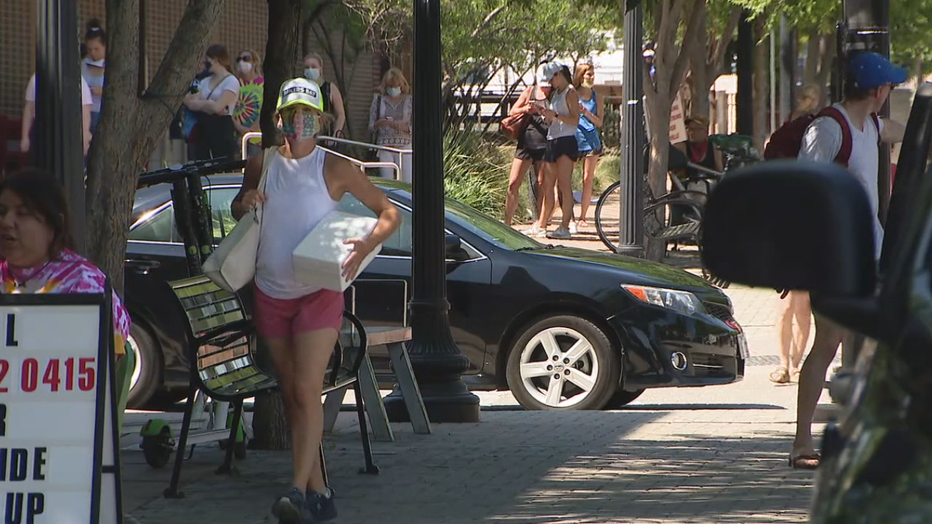 Nursing home communities have been a big COVID-19 cluster in Dallas County. But Huang says the spread is touching all areas and not just nursing homes.
"It's been in multiple settings, nursing homes, industrial settings, food processing settings, even in the jail," he said. "We are seeing general increased spread in different locations."
Dallas county leaders will meet on Tuesday to amend the safer at home order to align with Governor Greg Abbott's recent order.
Dallas County now has a total of 4,370 COVID-19 cases and 114 deaths. The county does not report recoveries.