Dallas Co. District Attorney rescinds policy that would not prosecute food, baby formula, diaper theft
DALLAS COUNTY, Texas - Dallas County District Attorney John Creuzot announced he is rescinding one of his office policies on prosecuting theft of certain items.
During his first term, Creuzot set a policy in 20019 that would not prosecute the theft of necessary items like food, diapers and baby formula between $100-$750, a class B misdemeanor.
Thefts under $100 do not go through the DA's office. Instead, they are handled by municipal courts.
It was immediately met with criticism and became a political liability for his re-election.
Now, nearly two weeks after his re-election, the policy has been rescinded.
On Monday, Creuzot announced that through data analysis he found that the policy had zero impact on crime, positively or negatively.
Funeral held Monday for Grand Prairie police officer killed in the line of duty
FOX 4 reached out to attorney and former Dallas County prosecutor Russell Wilson for his reaction. Wilson did not work under Creuzot.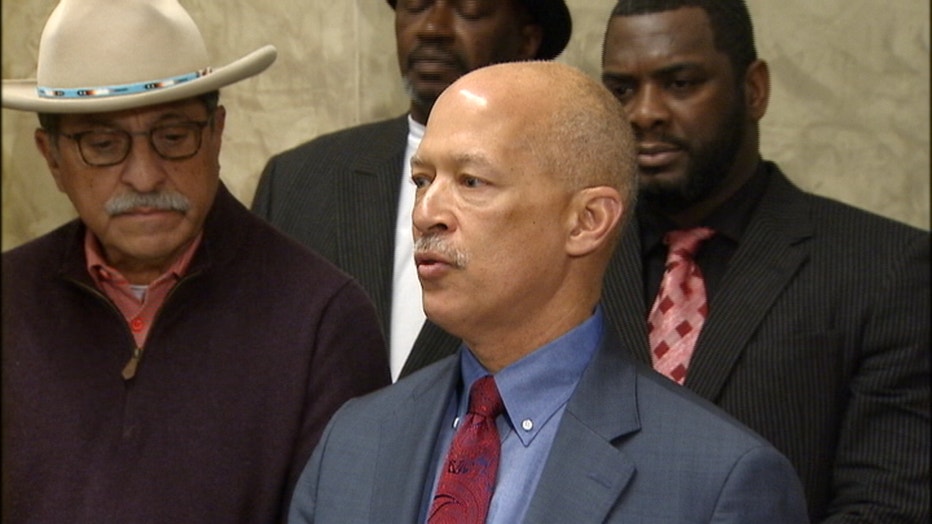 "It made folks who had things valued between $100 and $750 feel like their property wasn't going to be valued or protected," he said. "So I think society wants to see the rules uniformly enforced."
Creuzot announced in a statement that "through data analysis and conversations with community organizations, retailers, and independent loss prevention specialists, I found the policy had zero effect on crime in the county — positive or negative. I have come to the understanding that this policy is more aspirational than realistic and rather than helping those in need, I have watched that population, and primarily people of color, be blamed for a rise in crime."
The DA's office did not provide FOX 4 with specific data that led to the decision. 
Clint McNear is with the Texas Municipal Police Organization. It's one of several law enforcement groups which objected to the decision during a press conference in 2019. He's encouraged by the change.
"Decriminalizing crime is not in the best interest of the communities," he said. "I think it's important for our district attorney to follow the laws that are set."
"When you listen to the issues from both sides, it makes sense to rescind it and not necessarily have it just as an across-the-board policy."
The DA's office says it will now use "discretion to prosecute those who deserve it" while utilizing intervention programs and community resources to get vulnerable populations the help they need.
"So I think the DA can still address concerns that he had regarding who's being prosecuted," Wilson said. "But at the same time, ensure public safety, reduce the chances of tension rising regarding property disputes and prosecute those folks that are in fact stealing even if it's $100 to $750."
Creuzot says his office will use its discretion to decide when to prosecute the cases. He says his office will continue to use pre-trial intervention programs and community resources to get vulnerable populations the help they need.
The Dallas Police Department said in a statement "if a person is found to have committed a crime in the city of Dallas, DPD will continue to make arrests when appropriate. That is, and remains, our stance."
The district attorney declined an on-camera interview on Monday.