Dallas clinics expect increase in booster demand due to new COVID-19 omicron variant
DALLAS - Dallas-based clinics expect an increase in booster demand over the next few weeks with questions swirling around the new COIVD-19 omicron variant. It was similar trend pharmacies and clinics saw during the delta surge. 
Pharmacists assure there isn't a supply issue even though they're going through vaccines faster. 
The World Health Organization on Monday warned the global risk from the omicron variant is very high. 
South African scientists identified and warned about this variant. As a result, the U.S. and other countries banned travel from that country and several surrounding countries.
The president has called on people to get vaccinated and boosters even though little is known about how the variant works.
At Preston Road Pharmacy in Dallas, walk-ins for vaccinations are welcome.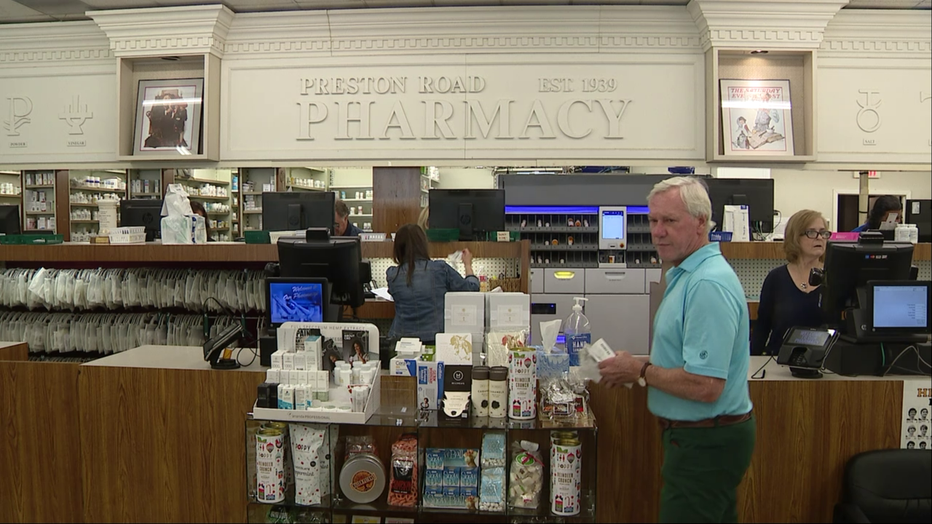 "I was a little concerned because I had heard from all the chain pharmacies that all of their appointments had been booked up when the news of the variant came out," said Preston Road Pharmacy pharmacist Tracy Acosta. 
Acosta was met with an influx of patients asking for booster shots on Monday and asking questions about the new COVID-19 variant.
"They want to know what the future will be, so we work with the information we have," she said.
The omicron variant has already been detected in 16 countries. 
However, President Joe Biden remained confident.
"This variant is a cause for concern not a cause for panic," he said.
The president also defended a move by his administration to ban travel from South Africa and several surrounding countries.
MORE: Biden: Omicron variant 'cause for concern' but not panic, pushes COVID-19 shots
South Africa identified and reported the new variant. Critics pointed out a ban may not make a big difference and say it sends the wrong message.
Mr. Biden hopes his travel ban will give Americans time to get fully vaccinated and boosted. However, it's still unclear how well existing vaccines will work against it. 
"The current vaccines provide at least some protection against the new variant and boosters strengthen that protection significantly. We do not believe significant measures will be needed," he said.
Omicron variant prompts new U.S. travel restrictions starting Monday
Biden says all three vaccine manufacturers are creating contingency plans. He stressed lockdowns and mandates aren't coming.
"There is nothing that I have read that would make me concerned that the vaccine isn't going to work," Acosta said. "It's a little wait and see. I always am on the side of caution."
So far, there haven't been any omicron cases in the U.S., but federal health officials say it's only a matter of time. 
RELATED: Dallas County judges get more flexibility on COVID-19 courtroom protocols